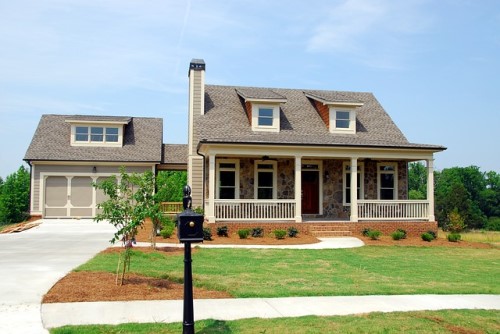 The latest data from the 2016 census paints a revealing picture of Australia's housing market, and makes it clear that the housing affordability crisis is impacting more people than ever.
Homeownership
Just 65.5% of Australian households owned or were buying the home they occupied last year, down from a peak of 71% in 1966.
Moreover, there's been a strong decline in outright homeownership involving no mortgage debt, from 31% to 29.6% between 2011 and 2016. There's also been a lesser decline in homeowners who're purchasing with mortgage debt (33.3% in 2011, compared with 32.4% in 2016).
Renting
As for the rental market, the proportion of Australians who were tenants crept up from 29.6% in 2011 to 30.9% in 2016. This is the first time the proportion has climbed above 30% since the mid-1950s. The increase in the proportion of tenants appears to be the result of much higher house prices and a tax-driven surge in property investment.
In Sydney and Melbourne, 34.1% and 30% of households rented, respectively.
Outright homeownership has fallen to 31%, the lowest in more than 70 years, as an increasing number of Aussies who once would have paid off their mortgages have kept them open.
Mortgage stress
Nationwide, 7.2% of households with mortgages reported spending more than 30% of their incomes on payments, a common definition of mortgage stress. This was down from 9.9% in 2011, when interest rates were higher.
In Sydney, 8.4% of households were experiencing mortgage stress, down from 12% in 2011. In Melbourne, 8.1% were stressed, down from 11% in 2011.
The proportion of renters experiencing rental stress increased from 10.4% to 11.5% during the same period. In Sydney, the proportion of households spending more than 30% of their income on rent increased from 12.6% to 14.2%.
Vacant dwellings
A record 11.2% of homes were unoccupied in 2016. Unoccupied homes are often holiday homes or properties that cannot be rented out. In the boom markets of Sydney and Melbourne, many properties are left vacant by foreign or local property investors.