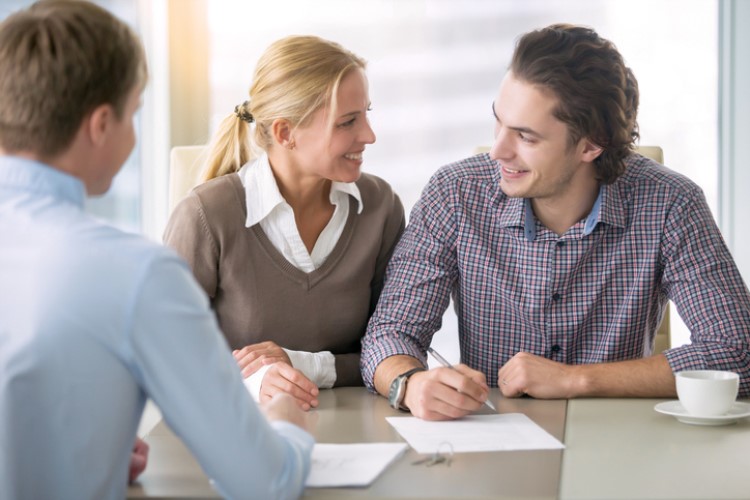 Once you've decided to approach a mortgage broker, whether you've searched for them online or they've been recommended to you by a friend, the real mortgage hunt begins, and you combine efforts to narrow down a list of the best options available.
However, it's not just about finding an expert to assist you in the endeavour of securing a home-loan – but also about knowing how to direct them in best guiding you. Asking the right questions is more than covering the groundwork. It ultimately ensures that you and your broker are on the same page and helps reveal whether the mortgage they've recommended to you really meets your needs.
Here are the top 10 questions to ask your broker when you're looking to secure a competitive home-loan.
1. How experienced are you as a mortgage broker?
And the key follow up question: are you licenced and registered with the MFAA? Because you're engaging with an expert to provide you with important financial decisions and help direct you in obtaining credit, it's crucial they are legally licensed to do so.
Don't shy away off asking them, and also enquiring how long they've been operating for, as this will give you an indication of their skill and experience. You can check on whether a broker is professionally registered through ASIC online.
2. What other fees will I incur as part of my home loan?
The total value of the loan, the interest rate, and the monthly repayments are the key numbers you focus on initially. But there are also other fees that borrowers may not initially be familiar with, but need to be informed of to avoid any unexpected financials from appearing further down the line.
These additionals can include application costs, valuation fees, conveyancing charges, processing fees, government fees such as stamp duty, Lender's Mortgage Insurance (LMI), lender account maintenance costs, switching fees, and other ongoing account fees.
3. What procedure will I need to follow to secure a loan and then a property?
It's important to have an understanding of the different stages inherent in obtaining a loan and then going on to secure a property with it.
Knowing the sequence of events, and the legal and administrative steps needing to be taken, allows you to more thoroughly understand your ongoing financial responsibilities, and how best to get ahead other buyers whenever buying competition is high.
Whilst you teamed with a broker to secure a loan, there are other experts you will also need to become well-versed on hiring such as a conveyancer, solicitor and surveyor.
4. How much will my deposit be?
Finding this out as early as possible is important as it will help you determine how long it could take to save for one, and help you action a strategic saving plan.
5. What do the different rates mean?
There are a number of different interest rate terms to become familiar with, such as fixed-rate, variable rate, interest only loans and low-doc loans, to name a few.
There is also a guarantor rate, if you choose not to pay Lender's Mortgage Insurance (LMI), and the 'honeymoon' rate, which is a promotional rate for first-time borrowers.
Knowing the difference between each is important as it will determine your monthly repayments and the total cost of your loan.
6. How does refinancing work if I ever wanted to go down that path?
Forward planning is important in a world where both your living circumstances and the market can flitter through sometimes incontrollable changes. If at any point you find a more competitive home loan deal or can't continue making repayments on your current home-loan, there is the option to refinance your loan; in other words, switch to a new lender and their home-loan package.
Refinancing has its own process and fees involved. It's advantageous to become attuned to these early on, so you can understand where you're able to move if the future calls for it.
7. Should I consolidate my loans into one?
Signing into a packaged loan can be beneficial and save you money, but only if you understand how you can benefit as well as when you shouldn't venture down that path.
A packaged loan consolidates all your loans – credit cards, personal loans and mortgage ­– into the one. However, there are certain things to take into account before doing so, and a broker can explain the pros and cons of such an arrangement specific to your financial situation.
8. How many lenders do you represent?
A broker sifts through a handful of lenders on the market to help find one that offers the most suitable mortgage deal for you. Therefore, knowing which lenders a broker represents, and how many, will better inform you of the pool of option you are being disposed to.
And of-course, if you are not satisfied with the broker's options, you have the right to approach another broker who may have their business linked to additional and varying lenders.
9. What documents must I have?
There are countless instances where mortgage approval and settlement delays have occurred due to missing paperwork, especially when there's a plethora of them to sign and present during the different buying phases.
Be sure to have your broker write a list of all the documents you will need to obtain and sign for not just securing the mortgage, but for the entire buying process.
10. Why is this loan right for me?
Brokers are experts in the field, but at the end of the day you have to be the one most comfortable and pleased with the loan they have recommended to you. You also have to clearly understand why you are signing into the pitched loan; its benefits, costs, and risks.
Have the broker explain why they believe the loan is best suited to your needs and financial standing. Also, ask them to raise any instances in which the loan might not be suited to you, and then be open in voicing your own opinions or concerns in relation to the loan and the broker's advice – it's all part of the hunting and sifting process.
A broker and borrower ideally need to work together, constructively and transparently, to locate and leverage a competitive home-loan deal. Asking the right questions as the borrower will only put you on steady financial footing and help you gain control over your mortgage for its entire lifetime. Gaining first-hand advice and guidance from an expert will also alleviate any confusion, unexpected finances, and make way for smoother sailing towards owning your first home.