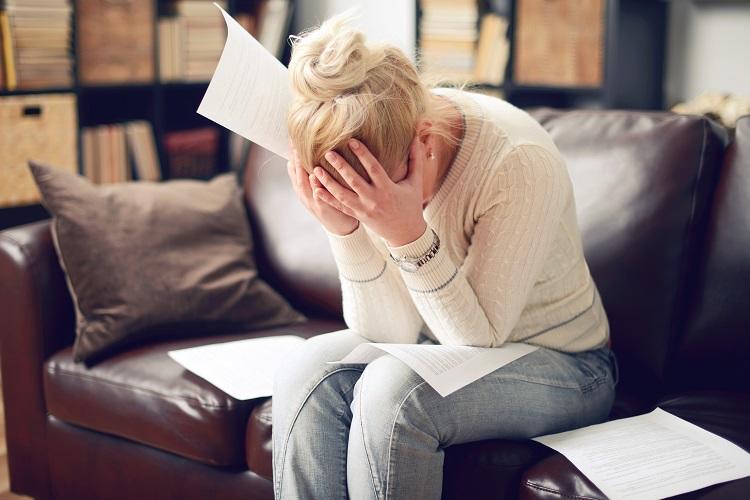 We all have stresses at one time or another, but the biggest stress any person or family can feel is mortgage stress.
Mortgage stress occurs when households are spending over 30% of their pre-tax income on home loan repayments.
Mortgage stress is not a new phenomenon. Researchers first noticed mortgage stress in the 1980s and 90s, when interest rates were at all-time highs. However, mortgage stress is becoming more widespread as median house prices climb as high as $1 million in Sydney, for example. According to Roy Morgan research, 18.4% of homeowners experience mortgage stress in Australia. How can you tell you are one of those in
mortgage stress
?
Calculating mortgage stress
The simple calculation to figure out if you have mortgage stress is paying more than 30% of your pre-tax income toward your home loan. If your household earns about $12,000 per month before tax and lives in a $700,000 home, it's likely your monthly repayment is about $4,000 if you're on the current average variable interest rate of 4.64%p.a – 30% of pre-tax income.
Other indicators of mortgage stress is paying interest only on your home loan; struggling to pay for utilities and groceries; paying for necessities using your credit cards; only paying the bare minimum on your debt obligations; have regrets about other major purchases such as cars, and; the stress turning into friction in your relationship. If you can identify with most of those statements, it's very likely you are experiencing mortgage stress.
Mortgage stress right now, unless corrected, can hamper your ability to pay back your loan long-term. It's not a stretch to say things will change – a lot – in 25 years. The official cash rate in 1991 was around 12%p.a., for example. Who knows what will happen in the next 25 years?
To figure out if you could be at risk of mortgage stress, use a home loan repayment calculator, inputting worst-case scenarios – such as a sudden rate hike of 2 to 3% for example.
Defaults and how to avoid them
Many defaults occur due to unforeseen circumstances. Separations, illnesses, retrenchments or a death in the family can break already stretched budgets. Though much of our mortgage is out of our control – such as interest rates – we can prepare ourselves to help avoid stress and defaults.
First, you should buy within your means. Though the more expensive house might look attractive, you have to be able to afford it. Use a home loan calculator to see what level is most comfortable with your finances.
Second, you should always plan for the worst, and that means investing in insurance. Income protection insurance can ease your financial stress if you or a loved one cannot work due to injury or illness.
Third, is to wait to buy until your finances improve or the market eases. The best things in life come to those who wait – avoiding mortgage stress by waiting is no different!
---

Bill Tsouvalas is founder and managing director at Savvy Finance. He has a been working in the vehicle & asset finance business for over 8 years. He also writes articles on car finance, chattel mortgage, insurance, consumer protection and insurance related topics.
For further information, visit
www.savvy.com.au
or call 1300 974 066