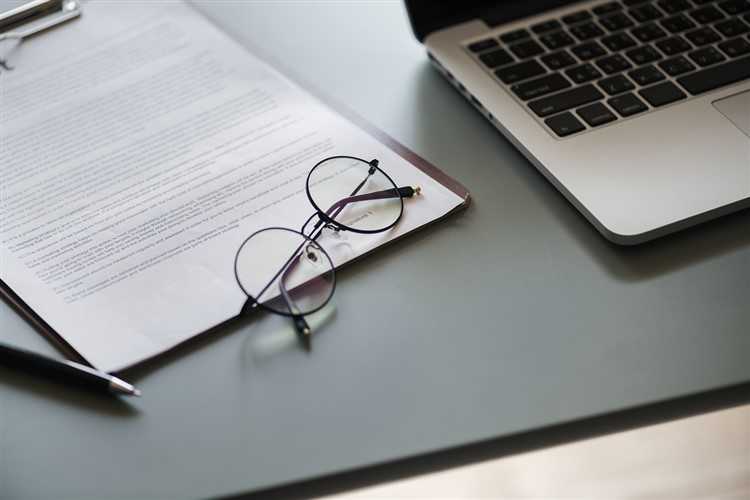 Applying for a home loan can be overwhelming as it involves rigorous preparation—both financially and mentally. You could also feel like your whole life is under tight scrutiny as your lender assesses your mortgage application. These criteria may determine whether your application will be approved:
The type of borrower you are. Lenders prefer some borrowers over others in terms of age and residency. You must be at least 18 years old to be eligible to apply for a home loan. Lenders may be hesitant to lend to older borrowers, particularly those over 55.
Your residency status may also affect your application. Lenders may want to know if you are a permanent resident of Australia or not. However, if you are not a permanent resident, it doesn't mean you can't borrow for a home loan. If you are a non-resident married with an Australian citizen or a permanent resident, lenders may assess your application like any other resident's application. For other circumstances, lenders may limit the amount you can borrow, and you may need a larger deposit.
Employment. Lenders will mostly likely look at your employment to determine if you have a stable source of income. If you are a PAYG employee, you may have a relatively easy time providing your income via payslips.
Keep in mind that your type of employment and the length of your employment will be scrutinised. If you are a casual or seasonal employee or have been employed by the same company for less than two years, you may face a greater challenge to get your home loan approved.
Self-employed borrowers may find it hard to provide income documentation, but there are lenders who specialise in providing loans to these borrowers. You will have to apply for a special type of home loan known as a low documentation if you are self-employed.
Consider getting a low-doc loan if you do not have the usual documents needed for a mortgage. Keep in mind that low-doc loans may charge for a higher interest rate than traditional home loans.
Income. Your income greatly affects your mortgage application. Lenders will assess your income to determine your ability to make repayments. Your income helps a lender calculate the size of the home loan payment you will likely be able to manage.

Credit score. Lenders will assess your credit score and your debt repayment history. There are different credit providers that can give you a credit score. Credit scores from credit bureau Experian range from 0 to 1,000 while those from credit bureau Equifax range from 0 to 1,200.

Expenses. Lenders will assess your monthly expenses to determine the income that is not devoted to paying bills, necessities, and other spending.
Use our Income and expenditure worksheet to know where your money goes every month.
Assets and liability. Your assets include your vehicles, superannuation, and any properties you own. On the other hand, liabilities are debts you have, including credit cards, personal loans, or HECS/HELP debts. Lenders will look at both of your assets and liability in assessing your application.

Deposit. A bigger deposit may show lenders that you have the financial discipline needed for a mortgage. Most lenders want to see at least 5% of your deposit coming from genuine savings—fund you have held in your account for at least three months. If your deposit is less than 20%, you must pay for lenders' mortgage insurance (LMI) which covers your lender if you default on your loan.

Requested amount to borrow. The size of your home loan affects how lenders assess your application. The amount you wish to borrow must not exceed the loan's maximum loan-to-value ratio (LVR). Make sure that your proposed borrowing amount fits between the minimum and maximum loan limits imposed by the lender.

The type of property. The type of property you wish to buy will be used as security for your home loan. If you default on the loan, the lender will sell the property to retrieve the money you owe. Lenders carefully assess the type of property you wish to buy in terms of location, nature, size, and title.
What to do before applying for a mortgage
For starters, a Mortgage Comparison between lenders should be done to help you decide.
There are many things that you should get in order before submitting your mortgage application. Consider doing the following preparations which may make the home buying process a bit easier:
Check your credit. Run a credit check to better prepare for a home loan application. Get a copy of your credit file which will help you be ready to answers any questions a potential lender might have.
To get a credit report, you contact national credit reporting bodies (CRBs) such as Equifax Australia, Experian, and illion. They may be able to give you a credit report once every 12 months for free.
Consolidate debt. If you have multiple debts, it may be a smart move to consolidate them before applying for a home loan. Having various debts will greatly affect your chance of getting a good home loan—lenders will raise an eyebrow when they see you must pay quite a handful of debt on top of your requested mortgage.
Consider consolidating all your debts into one loan so you may be able to avoid paying off higher interest rates and save money towards your mortgage.
Asses your financial situation. Take off the rose-tinted glasses and look closely at your financial situation. Be realistic about your assessment and see if it would be a good idea to get mortgage given the state of your finances.
Evaluate your savings history and make sure you have a good one. Consistent savings account with a regular money flow shows that you have the stability to a lender.
Consider creating a checklist laying out your expenses and savings so you would have a better image of how a mortgage repayment may fit in.
Prepare paperwork. Applying for a home loan means preparing a lot of documents. Before you step into your lender's office, make sure you have all the needed documents, as incomplete documentation may slow down your home loan application.
Most lenders require the following documents:
Proof of identification
Six months' worth of bank statements from every bank account you have
For PAYG employees, last three to four pay stubs
For self-employed borrowers, last two years of tax return
Other loans' details
Credit card details
Completed application form
Make sure to prepare all related paperwork before you walk in a lender's office—it may make the loan application a bit easier.
Some of these are:
Deposit (usually 5-20% of the total home purchase price)
Lender's Mortgage Insurance if your deposit is less than 20%
Stamp duty which varies from state-to-state
Legal and conveyancing fees
Inspection costs
Others costs for utilities, moving, rate and strata fees, and home insurance
Also read: Creating the perfect home loan application
Pre-approval, full approval, and settlement
Once you have lodged your application, the waiting game starts. The time it takes to get a home loan approval depends on the lender's timeline:
Pre-approval. This is the stage where you lodge your initial home loan application. It usually takes 2-3 business days. Pre-approval indicates that pending further documentation and review, a lender may be willing to lend you a certain amount for your home loan. This stage gives you an idea of your borrowing power.
A pre-approval is not a binding agreement that your application will be approved. Instead, it indicates that your lender will let you borrow a certain amount in principle.
Some of the benefits of a pre-approval are:
You will know the maximum amount you can borrow and what your mortgage repayments will be
It will give you an idea on what type of properties you can buy and in what location
Going through the pre-approval stage early may save you time in the home loan application process
To get pre-approval, you will need to submit a completed mortgage application form with supporting documents such as:
Acceptable forms of ID
Payslips for the last three to six months and other financials such as your most recent group certificate or a Notice of Assessment if you are self-employed
Evidence of savings and/or your deposit – usually in the form of a bank statement
Statements of current debts and expenses such as credit cards, phone bills, and rent
Full approval. After getting a pre-approval, your application may move toward full approval. You need to provide a copy of the signed contract of the property you're buying, and then the lender will conduct a valuation of the property to know how much it is worth. It dictates the amount your lender is willing to lend you.
Further credit checks and document review may be done during this stage. Prepare to provide other documents that your lender may request.
Settlement. Once your loan application has been approved, you may receive your loan offer documents. Settlement means the lender is funding your mortgage, paying the seller, and exchanging signed documents.
Make sure you have enough money in your account to cover additional costs of settlement such as solicitor's fees, taxes, and other government charges.
After the settlement, you're all set to move into your home!