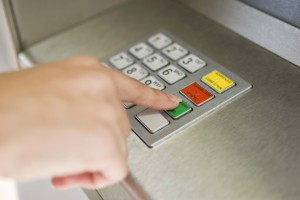 Everyone's whingeing about the banks putting up their home loan rates even though the RBA left rates on hold in February, but did you know only 30 out of over 200 credit cards on the market have dropped their rates in response to the official cash rate's fall of 0.5% since 1 November?
And even among those 30, the average drop has been a paltry 0.08%.
Mozo's research director Andrew Duncanson says the average credit card interest rate is now 17.73% and that he can't understand why people continue to pay anywhere near that when other cards offer much better ongoing interest rates.
"Maybe it's inertia. Perhaps people are still hanging on to the idea that their rewards points will be worth something to them, or perhaps it's ignorance of the better deals that are out there," he says.
The bottom line is that if you ever pay interest on your credit card, and especially if you regularly pay interest, you have no good reason to stick with a card that has an ongoing rate on purchases of over 12% or a high annual fee.
Which cards have the best ongoing rates?
The most competitive credit cards currently available to you if you pay interest are listed in the table below.
BEST LOW-RATE CREDIT CARDS

| Card | Purchase rate (%) | Annual fee ($) | Cost over 3 yrs($)* |
| --- | --- | --- | --- |
| Community First CU McGrath Pink Visa | 9.99 | 40 | 1019 |
| Maritime Mining and Power CU Visa | 10.45 | 42 (0 yr 1) | 987 |
| SCU Low Rate Visa | 10.49 | 30 | 1034 |
| Bankmecu Low Rate | 10.74 | 59 | 1144 |
| Greater Building Society Visa | 10.74 | 30 | 1057 |
Source: Mozo
Currently 10 credit cards offer rates below 11% and another six offer rates below 12%. Some of these have low annual fees and fee waivers in the first year and also offer lower balance transfer rates.
How much can you save?
Assuming you have a $3,000 balance, the cheapest currently-available card, the Community First Credit Union's McGrath Pink Visa (see details in the table below) will cost you a total of $1,019 in interest and fees over three years (that's assuming no interest-free period, a fee waiver in the first year and the annual fee for the two following years). How does that compare with one of the most expensive cards available? The GE Money Visa, for example, has a 22.99% interest rate and an annual fee of $99. It would cost you $2,366 in fees and interest over three years.
That's an extra $1,347 of your precious money down the drain. Cards with even higher fees can be even more costly. The Citibank Citi Select (Qantas Rewards) card, for example, with an interest rate of 20.74% and an annual fee of $749 will cost you $4,114 over three years or $3,095 more than the cheapest card.
So should you ditch and switch?
It's also balance transfer season. We've all spent up big on our plastic at the end of 2011, opened our February accounts and done backflips. That's why this is the time of the year when the banks roll out their new credit card balance transfer deals.
It's a good opportunity to take advantage of a low rate to pay off as much of your outstanding debt as possible, but it's also a double-edged sword.
The current issue of Your Money Magazine (available at your news agent now) compares all available balance transfer deals and concludes that 0% for a short period of time (three or six months) is not always the best deal, particularly if you can only afford to make relatively low monthly repayments and have an outstanding balance of $3,000 or higher.
The best currently available balance transfer deals are shown in the table below.
Best balance transfer cards

| Card | Balance transfer rate (%) | Bal transfer period | Ongoing rate (%) | Annual fee ($) |
| --- | --- | --- | --- | --- |
| St George/Bank of Melbourne Vertigo | 0.99 | 12 months | 13.24 | 55 |
| Aussie Mastercard | 2.99 | 12 months | 13.29 | 49 |
| St George/Bank of Melbourne Gold Low Rate | 1.99 | 9 months | 15.99 | 75 |
| Bankwest Zero | 4.99 | 12 months | 17.99 | 0 |
| Bankwest Breeze | 4.99 | 12 | 10.99 | 49 |
-- By Jackie Pearson