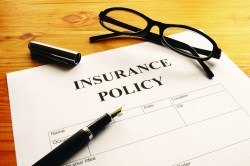 Insurance premiums are expected to surge this year, so it's even more important to avoid paying for features you don't need.
There's no doubt that insurance premiums will jump in 2012, since the string of natural disasters last year left the industry dealing with over $4.9 billion in damages.
"We've seen rises in reinsurance costs, which have put upward pressure on premiums," an NRMA spokesperson explains.
"The costs of natural disasters will inevitably have an effect on insurance premiums in the future as companies adjust their pricing to take account of individual risk levels and increasing costs of reinsurance," says Rob Whelan, CEO of Insurance Council of Australia.
Mr Whelan says poor investment returns will also influence the level of premiums.
So if you want to find ways to keep the costs of your insurance down as much as possible this year, here are some helpful hits.
How can you cut the cost of your premium?
Pay a higher excess: the rule of thumb is the higher the excess, the lower the premium - so take out a policy with a higher excess. Just be sure that you could afford the excess in the event you needed to make a claim.
Customer loyalty discounts: if you hold multiple policies with the same insurance provider, see if the provider offers a loyalty discount on premiums.
Don't renew immediately: before your policy expires, it pays to compare insurance online to see if you should switch providers. The policy you've held on to may have been great value at the time of your purchase, but there may be a better product on the market.
Hints for car insurance holders: if you have car insurance, opt for the no-claim bonus – be a perfect, accident-less driver for one year, and you'll be rewarded by your insurer with a lower premium. Register young adults as drivers on your car insurance policy will certainly lead to higher premiums. If possible, have fewer drivers (preferably over 25 years old) listed on the policy.
However, if the young'uns do need to be on the nominated drivers list, see if they are eligible for a safe driver discount – all it might take is proof of completing driving lessons.
Amp up the security: installing security features in your car such as an immobiliser can diminish your risk profile and cut down on your premium. For home-owners, consider installing a smoke detector or burglar alarm.
Say goodbye to the ciggies: smokers typically pay a higher premium on their private health (and life) insurance policies than non-smokers. Why not do your finances and wellbeing a favour and quit smoking?
Set a longer waiting period: For holders of income protection cover, your premium can go down if you haven't made a claim in say, 90 days. Simply put, the longer the waiting period, the lower the premium
-- By Stephanie Hanna