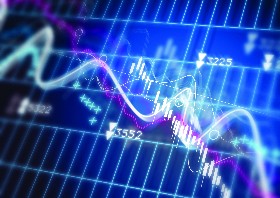 It's never been easier for small investors to start trading forex and CFDs. All you need to do is open an account with one of a growing number of online trading platforms and off you go.
Forex and CFD trading can be high-risk. If you're not careful you can end up with losses substantially greater than the amount of money you start out with. That's one reason why social networking is becoming increasingly popular with traders.
More and more traders are using social networks such as facebook and twitter to connect with like-minded investors, share information and learn from their successes and failures.
eToro has taken this concept one step further by integrating social networking into its trading platform.
"eToro's Open Book allows our clients to see what other clients are doing and copy them if they are making money," says Andrew Budzinski, eToro's managing director for the Asia-Pacific.
"Other brokers utilise existing social networks by referring their clients to them but our broking platform was created with social networking in mind," he says.
Budzinski says the other unique feature of eToro is that you can never lose more on a trade than the amount of money you currently have in your eToro trading account. That makes the eToro platform a great place to learn how to trade with a limited amount of money.
eToro has seen phenomenal growth since its launch a little over a year ago. It now has over two million users globally and 38,000 in Australia.
Budzinksi says it appeals to a younger, Gen Y demographic but also attracts older and more sophisticated traders. The most common assets traded on the platform are currencies, indices, gold, silver and oil.
"We haven't put every single ASX stock on the platform, for example, we've focused on the main tradeable products in the world. We've limited the number of products to the most liquid and easy to trade in the world," he says.
eToro makes its money from "buy sell spreads", the percentage difference between the price a seller is asking for a contract and the "buy price" eToro makes that contract available to purchasers for. Budzinski says the platform's pricing is competitive with spreads for trades in the Euro/$A and $A/$US pairings currently sitting at 2 pips.
However, he says platform functionality and its social networking features are more important selling points than price.
eToro also has a responsible trading ethos, which means it is only possible to lose the amount you put into your account. When making a trade you are able to nominate a risk amount, the amount you are able to lose, and the platform automatically calculates how much you can afford to buy.
If your losses reach your nominated maximum, there's an automatic "stop loss" in place so you can't incur further losses.
Budzinski says with most other forex and CFD trading platforms you have to manually calculate your potential losses based on various levels of leverage and then manually program a stop/loss order if you want to limit those potential losses.
eToro also has a "guardian angel" feature so that if you start to behave erratically or make trades that seem uncharacteristic or more risky than usual, you'll be sent an alert.
When you sign up to eToro your trades will be made public on the site unless you opt for them not to be shown. There's also a reward program offered to successful traders to keep their trades public where they receive a payment per follower.
Our verdict: forex and CFD trading is high-risk. Losses can be substantial. eToro is licensed like any other broker/trading platform in Australia and its responsible trading approach is commendable.
This is still a relatively new offering but its short-term success indicates that more social trading platforms could be on their way. If you only keep in your eToro account the amount of money you can afford to lose this could be a good way to acquire some knowledge and skills in forex and CFD trading. The demo account (play money) is always a good starting point. If you've never invested in shares or other listed equities forex and CFDs are a very risky first investment choice so always enter with caution and don't trade with money you can't afford to lose.
-- By Jackie Pearson