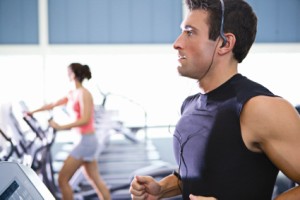 Have you ever felt cheated by your gym, pushed into a contract or fallen for a special offer with hidden fees? How can you fight back?
Government agencies and consumer bodies have received various complaints from the public about the fitness industry.
According to Gerard Brody, director of policy and campaigns at the Consumer Action Law Centre, common complaints about gyms include misleading marketing and advertising, direct debits that continue after a contract expires, unfair exit fees and not receiving a discount when referring a friend.
"Gyms are not allowed to penalise you in unreasonable circumstances, such as prematurely ending your contract because of an illness", says Brody.
By law, gyms can't make you pay membership fees more than 12 months in advance. Another illegal practice is promising new members a discount on their membership if they provide the gym with the names and details of their friends or family.
Don't be duped
There are ways to avoid becoming ripped off in the first place. You have a right to ask the gym as many questions as you like and it's advisable you read the terms and conditions in your own time, so don't sign anything until you fully understand the gym's policy on:
· The total cost of membership and how often these fees will be charged. "Customers tend to be misled about upfront and ongoing fees", says Brody.
· Cancellation: how easy is it to end your membership (even before it expires), how much advance notice you are expected to give and what exit fees apply?
· Discounts and special offers: if you're joining because of a special offer, confirm when the offer ends and what you'll be charged once the honeymoon phase ends.
· Cooling-off period: how much time do you have to change your mind about membership? "In most cases, gyms aren't obliged to set a cooling off period but we recommend customers choose a gym with one," says Brody. If you've joined through an unsolicited arrangement, such as a door-to-door sale, then you're entitled to a 10-day cooling off period.
What to do if you've been ripped off
If the gym continues to make direct debits from your account after you've ended your membership, then you should speak with your bank. Brody adds that customers should tell their gym to stop making direct debits once their contract has ended, although they are entitled to a refund and assistance if the situation becomes difficult.
Check if your gym is signatory to the Fitness Industry Code of Practiceset by Fitness Australia, the national body representing the health and fitness sector. If they are, then you can lodge a complaint with Fitness Australia.
If the gym is not a member of Fitness Australia, then you should contact the government's consumer protection agency in your state or the Australian Competition and Consumer Commission (ACCC).
--Stephanie Hanna