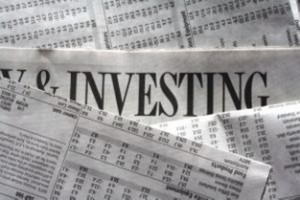 US shares have been surging and early indicators that the situation in Europe is settling down are even starting to appear. So is it finally time to take some of your savings out of conservative investments like term deposits and have a bit of a dabble in the markets that are traditionally higher risk but also, over the longer term, higher return?
Several of Australia's most reputable market watchers are saying it could well be time to give the share market another go. The idea is to get in early while many stocks are under-priced, particularly those that represent good value in terms of their prospects for future growth.

Some strong US economic data and a statement from the IMF chief Christine Lagarde stating that the outlook for Europe was "a little better than six months ago" excited some market optimists.
However, others are urging a more reserved approach, stating that the Australian market has to get through a few price barriers before we can be confident we are heading for a new bull run.
IG Markets strategist Stan Shamu was calling the Australian market higher at the beginning of the week. "This sees us open near the key 4300 resistance level, which has held back the bulls on several occasions," he says. "The Aussie market gained 1.5% last week, which is a massive underperformance when compared to the 2% plus gains seen in US markets.
"As a result, we get the sense that we need a major catalyst to propel us through this level after having failed to do so successfully this year … it is difficult to see where a catalyst could come from."
Jeremy Cooper, chairman of the federal government's major superannuation review, has also taken a critical line in relation to some super funds being too keen on shares. He said Australian super funds' love affair with Australian equities has left some older Australians over-exposed to capital losses from share investments, and wants to see a more cautious approach.
So what should you do?
Greg Cook, owner of Eureka Financial Services, says the most important thing to do is not look for a "silver bullet" but to stay calm and stay diversified. He says irrespective of what happens on markets over the short-term, you should always try to keep five years' worth of income in yield- or income-producing assets (like bonds or term deposits) so that if growth investments like shares do go through a rough patch you're not forced into a situation where you have to sell when prices are down, thereby realising losses.
Cook says the most important thing to do before investing in shares is to get yourself informed about which stocks are likely to keep performing over the long term.
"Bargain hunters buy and sell to make quick profits, but for true long-term investors there has to be a premium involved when buying investments that fluctuate in value," he says. In other words, only buy quality stocks and stay diversified both inside and outside of your super.
3 top stocks
Dale Gillham from Wealth Within, Bell Direct's Julia Lee and portfolio manager Neil Margolis tell YMM which stocks make great investments for the year ahead.
1. Australian Stock Exchange (ASX)
Dividend yield: 10%
Recent price: $30.43
Target price: $40
• Cheap because business is tied to market and market is down
• Margolis says that competition from Chi-X will only affect 10% of the business
• Business more diversified than perceived
• Generates a lot of cash, doesn't need to invest much to grow
• Can pay out 90% of profits to shareholders
2. Challenger (CGF)
Dividend yield: 4.20%
Recent price: $4.47
Target price: $6.30
• Challenger is a market leader in annuities, which are doing well in the current climate
• Able to tap into the retiring baby boomer demographic
• Leading name, with great structure and management
• Lee says Challenger is in a better financial sector option than banks, which will have products reduced by cost-cutting in 2012
3. CSL (CSL)
• Dividend yield: 2.70%
• Recent price: $30.77
• Target price: $35.00
• Great company, in top five performers over last 10 years
• Gillham says the stock is a must-have in a long-term portfolio
• Has averaged over 100% growth each year
• Healthcare driven by aging population and retiring baby boomers
-- By Jackie Pearson