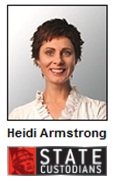 Q.
We are considering entering the property market next year and purchasing our first investment property. What type of things do we need to check to ensure we are ready to take that next step?
A.
Purchasing an investment property is a big commitment, so it is important to make sure you are ready. There are several signs which may show you are ready to enter the property market.

You're financially stable: If you have a stable career, good income and a strong saving pattern, you may be in a good financial position to take out a home loan. Of course, there are times of instability where unplanned costs pop up (eg. car repairs). But if you feel you are financially stable to handle any unexpected expenses as well as your other every day costs, you may be financially ready for a mortgage. But it is important to remember that even if you are going to use the rental income to cover the mortgage repayments, you still need to plan for vacancy periods to ensure you can cover the mortgage repayments during that time.

You have definite goals: Knowing where you want to be in the next 10 to 30 years will be extremely beneficial if you are considering investing in property. For example, if you have a certain age you would like to retire at and want to use the rental income to live off, then it will influence what type of home loan you will need.

Plenty of research: If you have been researching home loans, locations and property types for a while now, it will help you make an informed decision. Deciding to purchase an investment property on a whim could possibly result in disaster as you may not be financially or mentally prepared for the commitment.