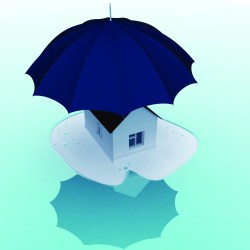 In response to widespread flooding, Suncorp (including its AAMI, GIO and APIA brands) has come up with a way to provide claimants with fasteraccess to the goods they need to get back on their feet.
How it works
Within 24 hours of an event taking place, the provider sends a mobile on-the-ground staff team toassess your claim and issue funds on a prepaid Visa card.
The optional PIN-protected card will either be available to use immediately, or you may need to activate it online beforehand (let's hope your computer was above the waterline). You can then use the card to purchase necessities at Australian stores and online but you can't use the card to withdraw cash. The card does come with an expiry date.
You don't need to be a flood victim to use this feature – those making routine home and contents claims will also be able to access the service.
The cards will be issued across all the Suncorp brands, including AAMI, GIO and APIA.The service has been rolled out to 20 flood-affected customers in Wagga Wagga and Roma so far, andthe average card value was$2,500.
Suncorp's Marcus Taylor says the customer feedback has been positive."It's empowering for customers and provides them with instant access to funds," he says."Local businesses and councils support the initiative because customers are using the cards are to buy clothes or go to the supermarket. The money is going into the community."
A positive step for the industry
Michael Arnold, managing director of Insurance Claims Services, gives the service a thumbs-up.
The insurance industry has faced criticism over its handling of recent natural disasters which have hit extensive areas of the country. From 2009-10 to 2010-11, the number of disputes relating to general insurance rose by 12%.
A recent report released by a House of Representatives committee made a number of recommendations to the Federal Government to improve the industry's response to disaster events, such as developing a standardised definition of 'flood'and setting clear deadlines for the time it takes an insurer to handle a claim.
-- By Stephanie Hanna