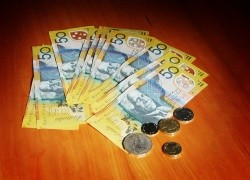 If you have $5,000 or more to invest, some big Australian companies wish to borrow your money and some will pay you a regular income in excess of 7% in return.
The Colonial Group, Tabcorp, ANZ Bank are just three of the big names to issue hybrid securities in the form of 'subordinated notes' or 'preference shares' as a way of raising money to fund their operations and repay their debts.
This is an opportunity for small investors to make relatively safe investments that potentially pay a higher return than bank deposits.
Of course, your capital is not guaranteed, which it is if you leave it in the bank but if you're looking for ways to diversify out of cash with relatively low risk, advancing a "loan" to a major corporation is worth considering.
Here's how it works
A corporation, such as Colonial Holding Company Limited announces that it wishes to raise up to $500m via the issue of listed subordinated, unsecured notes.
"Listed" means the notes will be listed on the Australian Stock Exchange (ASX) where they can be bought and sold. This means they're liquid, provided the dividends they pay remain attractive.
You have a reasonably good idea of what those dividends are likely to be because the issuer (in this case Colonial) says they will be paying interest quarterly in arrears at the 90-day Bank Bill Swap Rate plus a margin.
The Colonial issue opened on 24 February and has a closing date of 21 March. The interest rate for the first quarter (payable 29 June) has been set at 7.5%.
These are long-term investments. The maturity date for the Colonial issue is not until 31 March 2037 but Colonial can "call in" the notes at the earlier date of 31 March 2017. It can then redeem the notes on any subsequent interest payment date.
As with any investment, there are terms and conditions so it's important to read any subordinated notes contract carefully. Here are some of the things to look out for:
Deferral of interest
Some notes come with a mandatory condition that the issuer is able to defer payment of interest in certain trigger events. If this is in the contract it means you cannot depend on regular interest payments.
If the interest can be deferred check that it is at least cumulative. That means if the issuer misses a period of interest payments, they have to make them up at a later date.
Some note offers state that interest is not cumulative and that the issuer doesn't have to make up for lost payments. Also check that if cumulative payments are deferred, you will be paid interest on that deferred interest.
Ranking
Unsecured and subordinated notes rank just above ordinary shares in the event that the issuer collapses.
You should expect to earn a higher rate of interest for this low ranking. Some notes rank equally with other unsecured creditors and you can expect them to pay a lower interest rate as they are deemed to be less risky.
Redemption rights
Usually as the holder of such notes you have no right to request early redemption from the issuer. This is not a problem if the notes remain attractive to other investors and there is demand for them on the ASX.
However, if they fail to maintain an attractive rate of return or if the performance of the issuer and related companies falls out of favour, you may have difficulty selling out of the investment early.
Want to know more?
Contact a broker or talk to the company issuing the notes or your financial adviser.

Major notes and hybrid offers February 2012

| | | | | | | |
| --- | --- | --- | --- | --- | --- | --- |
| Issuer | ASX code | Type | Issue size ($m) | Running yield (%) | Trading margin | Risk |
| ANZ Bank | ANZPA | Pref share | 1,970 | 7.64 | 2.83 | Low |
| ANZ Bank | ANZPB | Pref share | 1,081 | 7.18 | 3.06 | Low |
| ANZ Bank | ANZPC | Pref share | 1,340 | 7.64 | 3.11 | Low |
| Commonwealth Bank | CBAPA | Note | 2,000 | 7.95 | 3 | Low |
| Commonwealth Bank | CBAPB | Note | 1,465 | 5.63 | 3.02 | Low |
| Westpac | WBCPA | Note | 1,036 | 7.05 | 3.10 | Low |
| Westpac | WBCPB | Note | 908 | 8.20 | 2.62 | Low |
| Commonwealth Bank | CBAHA | Note | 575 | 5.69 | 1.74 | Low |
| Commonwealth Bank | PCAPA | Pref share | 1,166 | 6.18 | 3.87 | Low |
| NAB | NABHA | Note | 2,000 | 7.45 | 3.05 | Low |
| Westpac | WCTPA | Trust unit | 763 | 6.16 | 3.75 | Low |
| Bendigo Bank | BENPB | Pref share | 90 | 6.6 | 4.32 | Medium |
| Bendigo Bank | BENPC | Pref share | 100 | 6.66 | 4.04 | Medium |
| BoQ | BOQPC | Pref share | 200 | 7.99 | 3.6 | Medium |
| Dexus | DXRPA | Trust unit | 204 | 5.90 | 4.98 | Medium |
| IAG | IANG | Note | 550 | 8.37 | 3.44 | Medium |
| Macquarie Bank | MBLHB | Note | 400 | 9.18 | 4.80 | Medium |
| Ramsay Health Care | RHCPA | Pref share | 260 | 9.33 | 4.75 | Medium |
| Seven Group | SVWPA | Pref share | 496 | 11.13 | 6.57 | High |
| Suncorp | SBKHB | Note | 170 | 8.23 | 3.96 | Medium |
| Suncorp | SBKPB | Pref share | 735 | 7.87 | 3.78 | Medium |
| Tabcorp | TAHHA | Note | 284 | 8.59 | 2.26 | Medium |
| Woolworths | WOWHC | Note | 700 | 7.57 | 2.39 | Low |
| Origin Energy | ORGHA | Note | 900 | 8.61 | 3.95 | Medium |
| Colonial | CNGHA | Note | 500 | | 3.25-3.75 | Medium |
Source: Morningstar