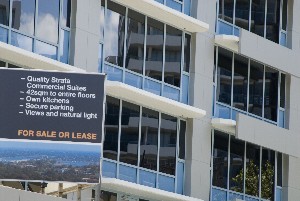 If you believe in bricks and mortar, you can get a slice of some of Australia's best real estate for a very small outlay.
Real estate investment trusts (REITs) are listed on the Australian Stock Exchange so you can buy and sell them like shares but they own office buildings, industrial estates and major residential developments all over the country, so they give you investment exposure to a wide range of real estate.
You can purchase units in a REIT with a minimum investment of as little as $1,000. Their returns have been in the doldrums in recent years, and as a sector of the share market they have really fallen out of favour – which means they are currently cheap. If you have a reasonably long-term investment horizon (such as seven years) and pick the right REIT you have a good chance of generating a healthy level of growth.
According to Tony Sherlock, senior REIT analyst for Morningstar, 2012-13 certainly won't be a good time to buy into an REIT specialising in residential or retail property (house prices may fall 10% further in some areas, and retail faces another tough year in the face of online competition and less consumer credit) but there are some solid opportunities to invest in commercial and industrial property trusts.
Which REITS should you buy?
Morningstar points out four potentially strong REITs for the year ahead.
1. Commonwealth Property Office Fund (CPA)
Price: $0.98
Buy below: $0.85
Business risk: Low-medium
Price risk: Medium
Fair value: $1.04
CPA owns and operates a portfolio of office properties located in capital cities and suburban locations across Australia. Geographic diversification is low, as over 80% of the portfolio is located in Sydney and Melbourne. Tenant diversification is also low – the top 10 tenants account for nearly half the income. The Commonwealth Bank is the biggest tenant and the rest of the top 10 are blue-chip companies or government bodies. Nevertheless this trust is a safe haven in the current climate due to its domestic portfolio and low gearing.
2. Dexus (DXS)
Price: $0.90
Buy below: $0.80
Business risk: Medium
Price risk: Medium
Fair value: $0.98
DXS is a property investor but also offers exposure to property development and management. Its property portfolio is skewed towards Australia and has exposure to New Zealand, North America and Western Europe. The group manages a sizeable portfolio of domestic properties on behalf of third-party investors. Overall this is a good quality REIT with solid assets, a conservative balance sheet and sound internal management.
3. BWP Trust (BWP)
Price: $1.75
Buy below: $1.58
Business risk: Low-Medium
Price risk: Medium
Fair value: $1.88
BWP is the only Australian REIT investing in bulky goods retail warehouses – it has a portfolio of 60 properties located around Australia. The trust has a high-quality portfolio with a very clear investment strategy, targeting well located retail warehouse properties leased to substantial tenants for either acquisition or development followed by active management. The majority of properties in the portfolio are less than 10 years old and leased to Bunnings.
The REIT is suited to risk-adverse investors seeking income with modest capital growth.
4. Goodman Group (GMG)
Price: $0.65
Buy below: $0.65
Business risk: High
Price risk: Medium
Fair Value: $0.78
GMG operates an own-manage-develop business model focused on industrial, warehouse and business part property in Australia, Europe and Asia. The portfolio includes a solid core of large, well located, well leased logistics properties and only limited exposure to smaller, inner urban buildings leased to smaller businesses.
-- By Jackie Pearson