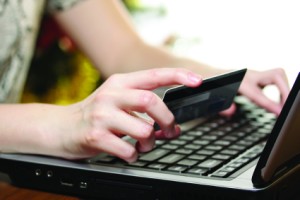 Have you ever been enticed by a 'free trial' offer only to find out there's a hidden price to pay down the track?

Despite all the cynicism in the world, we sometimes still fail to raise our eyebrows when we hear something is free.
In the UK, Britons wasted over $380m by unintentionally paying for the free trial of a product, such as software or weight-loss pills.

This includes signing up for a free trial not knowing they were going to be charged once the trial ended, or forgetting to cancel the trial to avoid being charged.

Each year, over six million people in the UK end up paying for a free trial.

.
As yet, no data has been collected on this issue in Australia.

Of course, not all free trials are bogus or manipulative, but here are some no-nonsense precautions you can take to avoid being ripped off:
Before you sign up, read the product's terms and conditions - no matter how tiny the print is. The terms and conditions must identify any fees that apply; otherwise you can't be liable to pay anything.The best free trials are those that don't ask for your credit card details in order to test the product.
Even if they are genuine, no free trial lasts forever. Leave yourself a reminder a few days before you reach the expiry date, so that you allow yourself time to cancel before any automated payments begin.
Do some homework to find out just how legitimate the provider of the free trial is. Do they have telephone and online contact details that are current and working? Have they outlined their cancellation policy? This information is handy if you need to make a complaint or cancel any unwanted direct debits that are being made from your account.
If payments are being made without your consent and you believe you've bought a free trial from a no-faced, shady dealer, then it's time to contact your bank or the Financial Ombudsman Services (FOS) to tackle the situation.