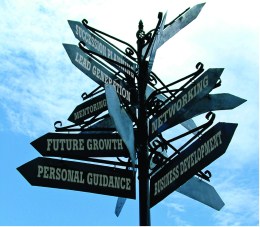 New research has revealed that it's Gen X, not Gen Y, who lags behind when it comes to spending within one's means.
A national survey by RaboDirect, aimed to gauge the financial pulse across generations, and found that of the 6.5 million people falling into generation X (between the ages of 30 and 50), a disproportionately high percentage are saddled with huge debts.
In fact, according to the National Savings and Debt Barometer , 2.1 million Australians within the Gen X demographic 'always feel like they're in the red' with over a third admitted they have to scrimp and save just to make ends meet.
Additionally, a third of Gen X Australians said their savings would only last two months if they were to lose their jobs.
The cure?
There are some simple steps that can be taken to help you claw your way back into the black:
1. Start with a simple budget and set yourself some goals.

Related:
What to do when you can't follow your budget
Time to get out of debt
2. Consolidate your credit cards to a single card – if you have more than one card you're paying multiple annual fees and this will only further increase your debt.
Related:
Best balance transfer credit cards

3. Pay off your most expensive debt first and do this as regularly as you can to reduce the interest.
4. Seek advice from professional financial counsellors who can assist you with getting back on your feet financially by helping you to restructure your debt.
Related:
How to find good advice
Then comes the second part of the solution – getting serious about saving.
First, saving must become a habit. Make sure you're taking advantage of the correct products – that is those with low (or no) fees and high interest rates. See: Top online account tips

One of the major research findings was that people continue to use the wrong accounts to house their savings. An everyday transaction account with little to no interest is not going to help build on your savings – a true savings account should currently offer more than 5% interest and have low or no fees.
In fact, Australians are missing out on more than $4 billion in potential interest each year due to keeping their cash in the wrong accounts. Gen X-ers are once again the main offenders, with some 34% using transaction accounts as their main savings account.