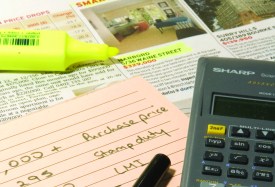 Does your bank or insurance provider manage to make you cranky? It looks like you're one of many.
In its latest annual report, the Financial Ombudsman Service (FOS) revealed the number of customer disputes with their banks and other financial institutions has risen in the past year - although this has been outstripped by the growth in customer resolutions.
The number of complaints received by the FOS increased by 27%, with all product types experiencing a rise in disputes; credit cards and loan products attracted the most complaints from consumers.
However, there's been an even higher growth in resolutions between customers and their financial institutions as the number of resolved disputes grew by 34%.
Also encouraging was that 71% of resolved disputes were settled through an agreement reached between the consumer and financial institution; meaning the FOS had to step in and enforce its own decision occasionally.
Undoubtedly, the year in customer relations in the financial services sector was defined by natural disasters. The FOS recorded 650 customer disputes relating to Cyclone Yasi and floods in Queensland and Victoria.
Steve Münchenberg, Chief Executive of the Australian Bankers Association, was very pleased with the way banks performed in the report.
"The banks alone assisted more than 25,000 families who were impacted by these events. Also, in this survey period, interest rates were increasing. The FOS data shows banks have managed these difficult circumstances very well", said Mr Münchenberg.
Similarly, Rob Whelan, CEO and Executive Director of the Insurance Council of Australia, was happy with the results for the insurance industry.
"The industry's handling of catastrophes in 2011 has generally been very positive, notwithstanding some valid criticism relating to a very small number of claims amidst emotionally charged and resource-stretching circumstances", said Mr Whelan.
He says a mere 0.7% of all claims relating to the Queensland floods and Cyclone Yasi were passed onto the FOS.
Do you need to lodge a dispute?
The FOS recommends customers first contact their financial services provider with a formal complaint letter. The FOS can't help you out unless you've given the provider an opportunity to resolve the issue. Financial institutions normally have an internal dispute resolution process that you can follow.
If an agreement hasn't been reached within 45 days of making the complaint, you can then lodge a dispute with the FOS online. If the financial institution has not contacted you at all, the FOS normally contacts the provider directly to respond to the issue.
-- By Stephanie Hanna