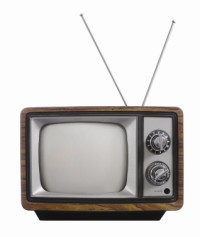 Foxtel's top HQ Platinum package costs $132 per month but is it really worth it or can you get all the TV you want for free?
Around $1,600 a year doesn't sound like much money but surveys have shown that if people had to cut their household expenses they'd forego Foxtel before they gave up their broadband internet connection.
A consortium of free-to-air channels called Freeview has taken the fight to Foxtel with its "still paying for TV" advertising campaign.
According to Foxtel's latest results, 1.58 million Australian households subscribe to the Telstra/News Limited-owned pay TV network. Of those, 75% now have Foxtel IQ; 40% of households have multi-room and 40% have HD.
Foxtel's current expansion policy is to target existing customers to "up-sell" them to higher packages and offer big incentives to new customers. At the moment new subscribers are being offered free installation and the first three months free.
But what do subscribers get in comparison with what's available free?
Foxtel says it offers over 200 TV channels. If you're a current subscriber that hasn't updated to IQ or HD yet, the additional setup cost is usually $150. The cheapest IDHQ package is $77 per month.
You do have the flexibility to move between packages from month-to-month.
Programming can, however, be very repetitive with first-release movies repeated up to four times per month. Many of the "variety" style programs are also available via Freeview digital channels.
New subscribers who take up one of the special offers to join need to check the fine-print, you may be locked in to a 24-month contract period and there may be payment conditions, such as compulsory direct debit.
Meanwhile, more households that are not currently Foxtel subscribers report that they are not likely to join the pay TV network because of the variety already available on free digital television.
The Freeview consortium includes the digital channels of the ABC, SBS, Ten, Nine and Seven networks. All networks also have online catch-up services so if you miss a broadcast you can watch later online.
"Live and exclusive" sport is pay-TV's obvious strength. You can watch a game of football, live, somewhere in the world just about 24 hours a day, seven days a week. However, the free-to-air networks are lobbying hard to end Foxtel's stranglehold on sport.
And there's the internet.
Whole seasons of just about any program you could dream of are also available on the internet, many for free or at very low cost.
What else could you do with $1600 a year?
While $1,600 a year doesn't sound like much money. An additional repayment of $1,600 off your mortgage or that same amount deposited in an online savings account would reap far greater benefits than square eyes!
For example, if you started a 6% savings account with $1600 and added $132 per month, you would have over $11,000 saved within five years. Who needs the National Geographic Channel when you can organise your own trip to Africa or South America?
-- By Jackie Pearson