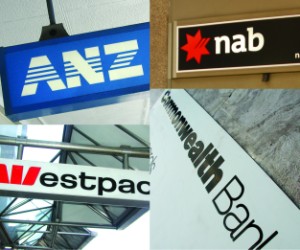 As the Royal Banking Commission continues to uncover malpractices in the lending industry, nearly half of all Australians have said they have less trust in the big banks.
According to an Essential Media survey commissioned by the Customer Owned Banking Association (COBA), 47% of Australians have lost confidence in the big four banks while 15-18% said they have more trust in Credit Unions, Mutual Banks, and Building Societies.
Commenting on the survey, COBA CEO Michael Lawrence said borrowers are moving towards credible and strong alternatives to the majors.
"We are not surprised to see trust in credit unions, mutual banks, and building societies on the rise in response to the stories coming out of the Royal Commission. Australians want a banking institution they can trust to put them first. Our model is solely customer focused because 100% of profits are used to benefit customers," Lawrence said.
Paul and Jo Trotter, a couple from Brisbane, were one of those people who made the switch from a big four bank to an alternative lender. For the couple, the revelations by the banking commission were the "final straw."
"We just got to the point where we said we don't care what it takes, people have to stand up and break the monopoly of the big four. The process could not have been easier. People are fearful that it will be too hard to switch, but it hasn't been. We were prepared for it to be a bit messy, but it could not have been simpler," The two said.
Related stories:
Royal Commission uncovers misdemeanours at AMP
Royal commission probe make borrowers consider switching banks