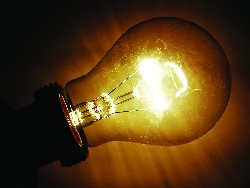 AGL's latest deal sounds enticing, but are there hidden things you need to know about? Your Mortgage puts the deal to the test and explains what you should be looking for in a good electricity and gas retailer.
As part of its Triple Summer Special, AGL is currently offering NSW residents:
• 10% off electricity usage charges, for three years
• 7% of gas usage charges, for three years
• A $100 voucher to use for customers' first electricity bill
What does the fine print say?
Firstly, you need to sign up with one of AGL's Advantage Energy Plans. Households that have a solar energy system which feeds electricity into a grid and those on AGL Green Choice are unable to take up the offer. Households who are charged according to a fixed daily supply or their demand aren't eligible for the deal either.
The offer currently lasts until 26 February, unless AGL decides to extend it.
Although this particular deal applies to NSW residents only; Victoria, South Australia and Queensland have similar deals running at the moment.
The discounts apply to peak, off-peak and shoulder energy usage; in other words, it applies to your energy usage on any day, at any time.
Early termination fees apply if you end your contract prematurely.
"We think this is one of the most competitive plans on the market at the moment" says Alan Belkin, CEO of
Electricity Wizard
, an energy broker.
If you want to stick out your green thumb, you can choose to pay $1.10 extra each week so that one-tenth of your electricity usage is sourced from a GreenPower generator.
Do you need to switch?
Depending on your state, Belkin says that if the discount you're currently receiving on your electricity or gas bill is less than 10% switching retailers is a must. This can be referred to as a discount on usage charge, prompt-payment discount or an early-bird discount.
Households should also consider changing retailers if you received written notice last month or last July that your prices will rise. Energy retailers are permitted to change their rates with 30 days written notice.
Even if a good deal comes around, it may not be in your interest to switch. You need to read the terms and conditions and ask yourself how long you'll be staying in your property, says Belkin.
What to look for
Firstly, make sure the retailer you're potentially dealing with has your unique meter number to work out what type of meter you have, before they quote you rates. Without this information, the quotes would be misleading for you.
It helps to compare rates that exclude GST, as you'll be comparing apples with apples. Belkin says GST is included on the front of the bill, whilst the rates on the back of the bill exclude GST.
Of course, you need to compare the kilowatt charges.
For customers in NSW, Queensland and South Australia energy prices are regulated. This means that whilst these providers start off with a standard charge per kilowatt, they differ in discounts. Victorians, on the other hand, deal with a deregulated energy market.
One important question to ask is whether the retailer indexes their prices according to the inflation rate, or increases prices without any capping system.
Secondly, ask the potential retailer if they're prepared to match or beat a competitor during the contract period. "There's only one retailer that openly states that they'll match or beat competitors, and that's Lumo Energy" says Belkin.
The length of the contract is another consideration. Belkin says contracts range from one to three years; alternatively, households don't have to enter into a contract.
"Getting a longer contract means you can probably get a better deal, but this would only be a good deal if the retailer caps their rates and is prepared to match competitors; otherwise you might end up much worse off".
Renters should ask if an exit fee applies for leaving their property, and aim to get a clear answer.
Should you bundle up?
There are increasingly combined electricity and gas deals on the market. However, these types of deals don't always represent the best value. It ultimately depends on a case-by-case basis.
"More often than not, sometimes you can get the best deal by keeping electricity and gas separate, but keeping them together makes it easier for the customer to manage their bills."
-- By Stephanie Hanna