The road to recognition has been a long one for credit unions and building societies – collectively known as mutuals.
In some cases these financial institutions have been pillars of their local communities for more than 100 years, starting out with personal loans and evolving over time to include home loans, car loans, bank accounts and insurance products.
They boast a loyal following of customers who also automatically become members and therefore shareholders upon taking out a loan, but credit unions still suffer from a number of societal misconceptions.
Potential borrowers have been known to express concerns that credit unions lack financial backing, do not have ATMs, are barely established and have a small product range. However, none of this is true. Most have a large balance sheet, are connected to the RediATM network (with the second-most machines in Australia), have been established for 50 or more years (some for well over 100) and have product ranges as extensive as nearly all major banks.
Many of these misconceptions can be put down to a lack of advertising presence for all but a few, such as the Greater Building Society, while major
banks allocate large slices of revenue to advertising overheads. In order to
overcome such stigmas, some credit unions and building societies have
begun to re-brand as banks. Examples of these include our bank of the year
winner ME Bank (formerly Members Equity Credit Union) and silver medallist Heritage Bank (formerly Heritage Building Society).
The products haven't changed much, just the names, proving that the quality of loans can be not only as good, but even better, if you think outside the major bank square.
When you take out a loan or bank account with a credit union or building society, you pay a small fee (usually around $10–$20), and you become a member. This makes you a shareholder, hence the term 'mutual'. Any profits made by the lender are realised in the form of cheaper rates and less fees for
members.
Those who take the plunge and join a mutual often report better customer service experiences than with other banks, without having to sacrifice product features and flexibility.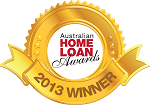 Gold - Queenslanders Credit Union
Queenslanders Credit Union really emerged from the pack this year, taking one overall gold medal as well as five gold and two silver medals in the credit union categories.
The overall gold medal was awarded for best loan features, with customers responding especially well to added bonus features such as a 10% discount on home and contents insurance, unlimited free transactions on loans and linked bank accounts and special discounted rates on personal overdrafts.
Gold medals in the credit union category included: best speed of approval; best loan features; best variable rate home loan; best loan for refinancing and best loan for property investors.
The silver medals were awarded for best fixed rate home loans and best loan for first homebuyers.
Medals received across a range of borrower needs, in categories suited to first homebuyers, refinancers and investors, showed that Queenslanders Credit Union is catering to all types of members, with a plethora of flexible products.
Winning credit union of the year is a reflection of the lender's work and focus, according to Brett Maunder, executive manager, sales and marketing.
"There are a lot of really good credit unions out there, all offering competitive products and great service," he says. "For our members to vote us as the best is great recognition for all the hard work we do."
Maunder believes that quality can help a lender overcome being not as well-known as major banks.
"As a boutique lender, to be competitive, you have to have a real focus on providing quality products and the highest levels of service," he says.
"We have a wonderful lending team who are totally committed to helping our members through the entire home lending experience. No matter how big or small your loan, [we] take the time to listen, get to know you and ensure that
getting your home loan is as easy as possible."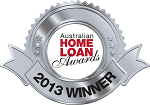 Silver - Newcastle Permanent
Hunter-based lender Newcastle Permanent was able to claim two gold medals, two silvers and one bronze in the credit union categories, to claim second place on the podium and just nudge Greater Building Society into third.
The first gold medal came for best interest rate, one of the most popular categories with borrowers.
Some customer favourites included the Intro Rate Home Loan, with a rate of 5.35%; the Line of Credit product, with comparison rates ranging from 5.45 –5.65%; and the Fixed Rate range, starting with a headline rate of 4.99% for one year.
The second gold medal was for best fixed rate loan, while the two silvers were for best variable rate loan and best loan for refinancing. Newcastle Permanent also took bronze in the best loan for first homebuyers category.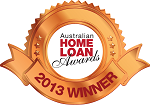 Bronze - Greater Building Society
The most widely known of the mutuals, Greater Building Society, has performed strongly once again with consumers, just missing out on a silver medal, but taking a couple of golds in important categories.
The first gold medal was for best customer service, an especially good achievement considering all credit unions pride themselves on creating superior customer experiences. The second gold was for best loan for first homebuyers, while Greater also earned two bronze medals – for best variable
rate loan and best loan for refinancing.
Congratulations to Queenslanders Credit Union, Newcastle Permanent and Greater Building Society for their excellence.