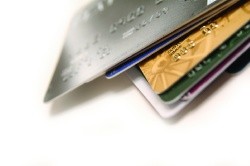 The latest trick being used by the banks to get you to spend more on your credit card is the 'honeymoon' interest rate deal but is 0% interest on purchases for 6 months as amazing as it sounds? Your Money Magazine investigates.

How much do Australians spend on their credit cards over Christmas?

$17,000,000,000.00
It's no exaggeration to say we love our plastic but we're actually attempting to spend less on credit and pay our debts back for the first time in decades. As a result, the banks are looking for new ways to make it attractive to spend on more credit cards.
More and more banks are offering amazingly low interest rates on new credit card purchases for a limited (honeymoon) period.

Banks have used 'honeymoon' deals with home loans before, but this is the first time they've been used so widely with credit cards. So why have the banks done this? It's simple – if they can make their credit cards incredibly attractive, they can sign up more customers. The more customers they get, the more money they make.

For instance, the Virgin Flyer Credit Card currently offers 0% pa on new purchases for six months. This looks great on paper but what are you really getting yourself in to?

It's certainly important to read the fine print terms and conditions as well as the big lettering on the initial deal. Any outstanding balance you have on your card after the six months will be charged interest at the much higher rate of 20.99% pa.

Let's say you rack up a $4,000 card balance by the end of the honeymoon period and pay it off at the rate of $200 a month. It would take you 25 months (that's over two years) to reach a zero balance and you would have to pay a mammoth $965 in interest. And that's assuming you don't make any more purchases.

So there's the catch. Spending in the first few sweet months comes at the cost of heavy interest rates later on.

"It's a good hook to attract customers and the best vehicle to get people to stay for the long-term," says Rate City CEO, Damian Smith. "But what you have to keep in mind is that all honeymoons come to an end."

And it's not just a couple of banks and institutions offering this kind of deal – more and more customers are being seduced by the big bold numbers in advertisements.
Both the ANZ Platinum Credit Card and Westpac 55 Day Credit Card are currently offering 0% p.a. for five months.
YMM found more than 25 cards with attractive introductory interest offers in December 2011.
If you're attracted to one of these offers, look for a card with the following features:
The lowest available ongoing interest rate at the end of the honeymoon and
Low ongoing annual fee

An assessment of available deals based on honeymoon rate and period, low ongoing interest rate at the end of the honeymoon period and low annual fee reveals the following cards as the best currently available honeymoon deals:

Credit unions come out trumps:
All the best honeymoon deals are currently offered by credit unions:

Police Credit Union Silver Visa


Qantas Staff CU Lifestyle and Lifestyle Plus Visa


Def Credit Union True Blue Credit Card

The best broadly available card is

As for the big banks
Their post-honeymoon and cash advance rates are a bit too high but the pick of the bunch goes to:
NAB Low Rate Visa Card
Westpac 55 Day Credit Card

Smith says minimising and managing your credit card debt does not mean giving up credit cards altogether. "The key is to shop around for the right card. In most cases you're better off picking a card for an 11-13% rate over a longer period."

TOP CREDIT CARD TIPS

Here are YMM's top three tips to ensure you are the master of your credit card, as opposed to it being your master:

1. Work out your personal finances – how much will you need for groceries, hobbies, bills and holidays? Make sure you factor in the possibility of emergencies with a 5-10% buffer.

2. Be realistic about your spending habits and whether you can pay off your balance every month. If you can then you can afford to choose a card with a higher interest rate that offers additional benefits like low annual fees and rewards programs. If you can't then you should go for a "no frills" card with an ongoing low interest rate.

3. Read the Product Disclosure Statement (PDS) so you understand all the terms and conditions. Don't be afraid to ask questions and clear up anything you find confusing.
- By Tara Waniganayaka