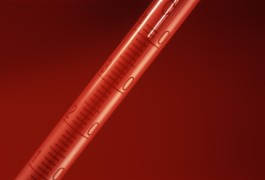 Your private health insurance premiums could go up by anything from $250 a year to over $800 per year if the Federal Government decides to remove or means test its current 30% premium rebate.
For many years the Federal Government has given the private health insurance industry assistance to keep the costs of private cover down. This comes in the form of a 30% rebate on premiums, which is paid by the government to the funds.
As a result the premiums you currently pay for your private health cover each month or each year are, in fact, 30% cheaper than they would be without the government subsidy. This discount has been viewed as a cheaper way to fund the health system than spending on public hospitals.
But the government is now changing its mind about the viability of continuing to pay the rebate. Health minister, Tanya Plibersek is using figures showing improvements in the profitability of private health funds to argue that it no longer needs such a high level of government support.
Ms Plibersek is arguing that the rebate should be means tested so that high-income earners, who could afford higher premiums, are not having their health insurance costs subsidised by lower income earners.
However, any move to reduce the rebate could make it very difficult for many households to afford private cover.
Based on the Your Money Magazine comparison of top private health funds for 2011, we've calculated how much more you would pay for private health cover if the rebate was totally removed.
How much more will you have to pay?


| Fund example | Current cost (pa) | + 30% | Additional cost (pa) |
| --- | --- | --- | --- |
| Young and Single Best Buy | $852 | $1,104 | $252 |
| Family Best Buy | $2,508 | $3,264 | $756 |
| Mature Couple Best Buy | $2,712 | $3,528 | $816 |
And you can expect to add another 6% on top of that price hike when the Minister grants the funds this year's premium increases on 1 April.
So if you believe in private health insurance, start thinking about how you're going to manage your budget if the price suddenly goes up by 30%.
The timeframe for making any changes to the private health rebate is likely to be:
Decision announced in budget in early May
Legislation introduced to parliament within the next six months
Changes in place by 1 July 2012
TIP: If you think it's time to review your current insurance arrangements and shop around for a better deal, the YMO Private health insurance special report is a good starting point
-- By Jackie Pearson