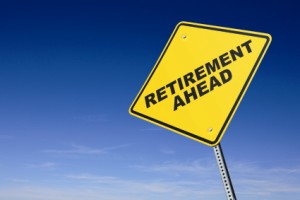 Most Aussies still have the bulk of their wealth tied up in the family home. That's OK while you're working and earning a regular income but as retirement approaches, your need for cash will grow. So how can you avoid becoming one of the growing numbers of asset-rich, cash-poor retirees?
1. Review your budget
Unfortunately, many pre-retirees are finding they may not have enough income to fund their retirement. The GFC has put a substantial dent in the savings of many older Aussies, while longer life expectancy rates have underscored just how important it is to keep yourself financially afloat after you've left the workforce.
Before you take any option, it's critical to assess your own finances. Andrew Jones from the Eureka Group Look says pre-retirees should ask themselves why they are cash-poor in the first place. Is it overspending? Holding illiquid assets?
Reigning in your spending is a simpler option but one that shouldn't be overlooked. "If people want to have certain outcomes, and their assets may not be sufficient enough to meet that, they may need to reassess how much they're actually going to spend in retirement", says Hamish Harvey from of Stanford Brown Group.
2. Get sophisticated
You may have an appetite for predictable returns and low risk but this investment strategy is unlikely to generate enough savings to produce an adequate regular income when you retire, says MLC investment strategist, Michael Karagianis.
"Australians need to engage in more sophisticated investment strategies. People cannot solely rely on simplistic short-term options such as a 6% term deposit or bonds". This is especially true in 2012, as interest rates continue to fall and bond yields are unlikely to provide great returns in the future.
Couple this with the fact that Aussies are pre-disposed to investing in property, rather than other asset classes. Although property boosts one's wealth standing, it doesn't generate plenty of income.
Karagianis highlights equity income funds as an option worth considering, which involves investing in high-yielding shares while aiming to minimise the impact of market volatility.
Ultimately, people need to get their hands on a range of asset types, as each asset class is likely to experience its own bout of disappointing returns at some stage.
3. Downsize
Another way to free up your capital to create an income stream for your later years is to consider "downsizing" to a smaller residence and using any profit made to fund income-producing investments such as an annuity or cash-flow-positive investment property. If a property is cash flow positive it means the income earned from rent is greater than the costs of owning the property (rates, maintenance, interest on loans etc). Harvey says that this a strategy adopted "across the board" by his clients whose homes are already highly valued due to a prime real estate location such as Sydney's north shore.
4. Reverse mortgages
One popular option among pre-retirees is taking out a reverse mortgage. This involves unlocking the equity in your home and increasing the size of your mortgage over time. Simply put, it is borrowing against your home to access funds.
The home is eventually sold (say, after the unfortunate happens) to repay the loan to the bank or credit union.
It's important to understand the return from a reverse mortgage depends on the performance of the property's market value; retirees would have trouble paying off a loan that when their property experiences next-to-nothing price growth. This is the main risk associated with a reverse mortgage.
Although Australia is in a low-interest rate environment, reverse mortgages shouldn't be viewed as a long-term strategy since interest is compounded quarterly and can potentially become a very expensive option. Jones says reverse mortgages should only be taken out for a maximum of five years. "It should act as somebody's final strategy in life", says Jones.
If you are thinking of taking out a reverse mortgage, it's best to use a lender that is a member of the industry body, Senior Australians Equity Release Association of Lenders (SEQUAL). A SEQUAL-member lender has a 'no negative equity guarantee', so that the individual isn't in debt if their property's selling value is unable to cover the loan at the time.
5. Pension Loans Scheme
Another alternative to reverse mortgages is the Pensions Loan Scheme. This is a loan provided by Centrelink for pension-age Australians to access the capital in their properties. However, individuals don't need to use all their real estate assets as security. The interest rate under a Pension Loans Scheme is usually lower than that under a reverse mortgage.
Those who currently receive the maximum pension entitlement aren't eligible for the Pension Loan Scheme.
-- By Stephanie Hanna