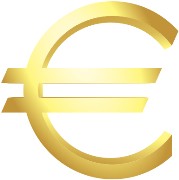 Europe's ongoing pain could be your gain if you know what investment strategy to use to cash in on the latest economic news, good or bad.
The news out of Europe changes as frequently as the tides at the moment. It's easy to switch off but if you want to profit from whatever happens next in the Euro crisis, it will pay to become a headline hugger in the weeks and months ahead.
So where exactly is the world economy up to right now and what does it matter to you?
Euro zone unemployment has climbed to 10.4%, that's the highest since the Euro was launched. If the Greek government can't put a truckload of austerity measures in place it could actually be bankrupt by the end of March.
This news could be important to you because global markets, particularly forex and equities markets, are highly headline sensitive at the moment. Taking the right position on what happens next in Europe could result in healthy gains for share or forex traders. The wrong position could leave you with losses.
The market that is most directly influenced by the news cycle is, of course, foreign exchange. If you wish to make money by trading the Aussie dollar versus the Euro, what's the right position to take at the moment?
Andrew Budzinski from eToro believes most of the bad news coming out of Europe has already been factored in to the current value of the Euro, even the possibility of Greece defaulting on its debts.
That means in the short-term, the Euro could actually get stronger against the dollar.
However, in the longer-term the Australian dollar has some inherent strength that could see it stay strong against the Euro, particularly if the European nations can't stem their blood loss beyond the end of March.
Australia's interest rates remain relatively higher than those of most other developed economies and that will continue to fuel demand for our currency, particularly now the RBA has put the cash rate on hold at 4.25%.
The basic rules of demand and supply dictate that when something is in demand its value goes up.
How to start trading
If you are a news hound, an experienced investor and you understand market and currency risk, the current climate is making forex trading more and more popular with small investors.
Start with a practice account and see how you go for a few months before betting with any of your own money.
Look for an online platform provider that will enable you to restrict your losses to the amount you have in your account.
Never trade forex with money that you can't afford to lose.