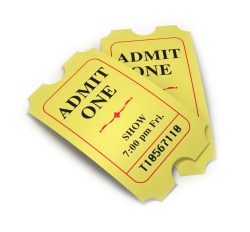 The deals sound amazing when they land in our inbox. The rise of daily online coupon deals for use in your local area offer half price deals, 'buy one, get one free', and some total freebies as well.
But with the number of complaints skyrocketing, Your Money Magazine advises consumers to buy with caution!
Conditions that could affect the savings include:

• The location of participating businesses

• Time limits on use or limits on available products

• Clauses tying discounts to the purchase of other products or services at full price

• Closure or change of ownership of participating businesses.

We spoke to three readers who were let down by voucher promises.
Case study #1
Claire bought an online voucher for a three part facial treatment. When she called, she was told that coupon holders must make their booking via their website. Yet, the first available appointment was 11 December, with the voucher expiring 31 December. She did not have the appropriate time frame to redeem all three treatment sessions. Claire said she lost more money than she saved, and would not be purchasing online coupons again.
Case study #2
Janine bought a half price dinner-for-two voucher for a Sydney restaurant. She made the dinner reservation and advised them that she had a voucher to redeem. She later had to cancel the booking due to unforeseen circumstances, and was told that her voucher would be void due to the cancellation. She found the clause buried in the terms and conditions.

Case study #3
Paul received a voucher for Christmas which entitled him to a ride in a combat plane. When he called to make the booking, he was advised there was no appointments available in the three weeks before his voucher expired. To renew the voucher would cost a further $250, on top of the initial $150 paid.

Other grievances have raised question marks over how genuine some discounts are, and consumers have complained of difficulties obtaining refunds when they have a problem.

With 25-30% of vouchers not redeemed before the expiry date, online coupon companies are walking away with a hefty profit. The online vouchers usually cost in the vicinity of $10-$99.

Fair Trading Minister Anthony Roberts urged consumer caution when buying online group schemes which offer huge discounts.

"Online voucher sellers claim to offer big savings on goods and services including car washes, beauty treatments, dinners, overseas holidays and even flowers," he said.

"While people may make significant savings, they should be careful when considering such offers and carefully check the terms and conditions that may affect redemption."

It is an offence under the fair trading act for a trader to accept payment for goods or services and not supply them within a reasonable period.

Readers who are having problems with online deals should contact Fair Trading on 13 32 20 for advice.
- Stephanie Zillman
Related News