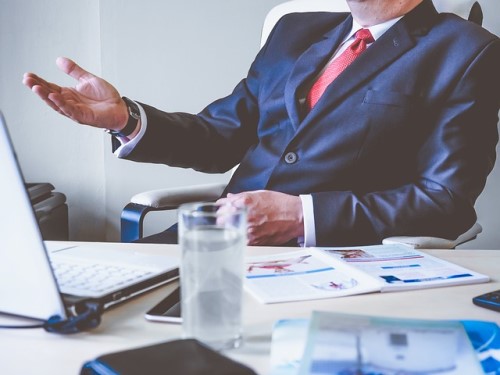 Despite efforts to tighten lending standards and address problems in the industry, ABC's Four Corners has learned that bank staff and mortgage brokers are still required to meet tough lending targets. Some staff members have also been threatened with dismissal if they do not sign up enough mortgages.
Problems in Australia's lending culture were acknowledged by the banks earlier this year during a review by Stephen Sedgwick, the former public service chief.
Incentive payments and lending targets are still a primary motivator for bank staff, according to Four Corners. Internal performance expectations for Westpac bank lenders, for example, include targets of six-to-nine home-finance requests a week and between two and three home-loan drawdowns a week.
While most bank CEOs were unavailable for comment, Shayne Elliott, CEO of Australia and New Zealand Banking Group (ANZ), did agree to speak with Four Corners.
Elliott said that changes had been made and that not all targets were simply sales targets. "The targets are small in relation to their overall income," he said.
Australia's banking regulators have also moved to tighten lending, forcing banks to make investor loans much harder to obtain. Nevertheless, bank staff told Four Corners they're still expected to meet tough performance targets.
Journalists from the TV program recently obtained letters written to bank staff by branch managers at National Australia Bank (NAB) and Bankwest. These letters warned staff who did not meet their targets that their positions were under review, with the possibility of termination.
"As part of regular reviews, staff are assessed based on a mix of financial and non-financial objectives," the statement from NAB said. "Product sales is but one of these measures. The others include living NAB's values and delivering the right outcomes for customers."
Elliott conceded that there was indeed room for further reform in the industry. "We're accountable for the lending, but [for] future reform we need to look at the way that the broking industry is also compensated," he said.
Philip Dempsey, a former mortgage broker, left the industry after growing increasingly unhappy with the current commission-only payment system. He said that mortgage brokers are under extreme pressure, as most of them don't have base salaries.
Most brokers also have lending targets they have to meet – some as high as $3m each month. If targets aren't met, brokers are forced out, according to Dempsey.
"There have been people in the industry who have been lending clients too much money, encouraging them to borrow more than what they can comfortably afford," he said.