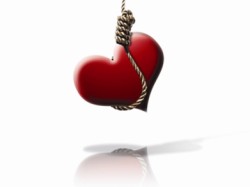 Are you taking your dating adventures online? YMM explains how you can avoid losing your heart and money to a romantic scammer.
Have you come across an online Romeo that persistently asks for your money?
Australian dating websites are becoming a hot spot for online scammers. Between January and October, the Australian Competition and Consumer Commission (ACCC) received 1,600 complaints and recorded over $17m in losses regarding fraudulent profiles on dating websites.
Unlike other types of Internet scams, online dating cons fabricate a dater profile and attempt to draw out your cash by winning over your emotions.
What are the tell-tale signs of romantic scammer?
• Their profile picture looks like it came from a magazine, or it doesn't match up with their physical description
• They waste little time in professing their love to you, and ask to communicate with you outside the dating website such as using an instant messaging service
• After taking the time to build a relationship and gain your trust, you're asked to provide money, gifts or your credit card details to help them deal with an unfortunate yet elaborate incident, such as covering medical expenses for their child's accident. In some cases, they may ask you to help transfer funds, which is money laundering
• The emails you receive from them are vague, not personally addressed, contain repetitive information or are badly written
In addition to the obvious no-no of providing your financial details, you should also avoid disclosing your personal information.

Since July, online dating service providers have been working with the ACCC to draft a voluntary set of guidelines for the industry to follow, with the final standards to be released early next year.
The key issues to be covered include the display of warnings against scams on the websites, reviewing profile registrations to detect possible scammers and establishing an internal dispute resolution process.
If you think you've come across an online dating scam, report it to SCAMwatch or the ACCC. If you have provided your bank details to an online love interest, you should let your bank know immediately.