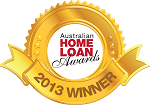 ME Bank
Your dream property can come along at any time, even if you have only just begun to get your affairs in order and search for a loan. It is handy to know that once you need to get finance, you are not going to spend weeks, or even months waiting, while your approval works its way through the lender's administrative system.
From the time you first meet with a lender, to the time your loan is approved, will usually take 1–6 weeks.
For many would-be borrowers, this range of times can mean the difference between snaring that new house or investment property, and starting the search all over again.
Obviously, therefore, you would much prefer your loan approval to take closer to one week than six.
Another factor to consider is the chance that interest rates will change during your loan approval process.
The Reserve Bank meets monthly and now that the official cash rate has been bouncing along at historic lows, any delays might cost you significant money.
The overall winner in the speed of approval category is ME Bank. Constant improvement in this area is required to stay ahead of the game, according to ME Bank CEO Jamie McPhee.
"We continue to refine our approvals processes, including moving to centralise our credit operations for the benefit of customers," McPhee says. "This creates more consistent and efficient credit decisions."
The other gold winners were MyRate among the non-banks; and Queenslanders Credit Union among the credit unions.
Brett Maunder, Queenslanders Credit Union executive manager, sales and marketing, says that when it comes to speed of approval, smaller lenders like credit unions have a distinct advantage.
"If a borrower needs a fast approval, we are small enough to make sure the loan gets fast-tracked to the assessor," Maunder says. "It is a good example of big not always being better, as we don't have the layers of bureaucracy that the larger institutions do."