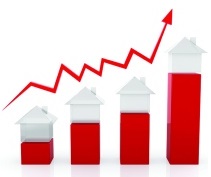 The government has said its new tick and flick plan for consumers will make it much easier to switch institutions.
The plan means that customers will have the option to switch all direct debits and banking transfers to their new bank through the simple authorisation of one form, and has been welcomed by the banking industry and consumer groups.
The new system has been introduced after a central recommendation was made to the government by former reserve bank governor Bernie Fraser.
Federal treasurer Wayne Swan said the measures will be formally in effect from July next year, and said consumers will finally be free of the burden and headache of assembling the list of all their credits and debits.
"They'll be able to go to their new financial institution and simply sign one form and that financial institution will go and do all of the heavy lifting," Swan said.
The government has assured consumers that the new plan will not incur any additional fees for customers, with banks set to absorb any associated costs.
He added that the stakes for banks have been raised and "If they want to get new people through the door then they've got the incentive to go and do the work. This is a very competitive arrangement."
Westpac's David Bell agreed with the new plan and said the bank welcomes the move towards greater competition.
"It's always important to look at the competitive situation of any sector, including banking," he said, adding "[Mr Fraser's] report shows that competition and switching is already strong in the banking sector, but we support any new move which improves competition."
Key points of the new changes include:
Customers will still need to go through things like the 100-point identity check
The government has put in place requirements to avoid misuse of the new streamlined process
Customers will experience an overall easier process when changing institutions
Not everyone is happy with the changes though, and Federal shadow treasurer Joe Hockey has said the plan will increase the regulatory burden on banks and costs could be passed onto customers through higher fees and interest rates across other services.
Stephen Munchenberg, chief executive Australian Bankers Association is also cautious and said "We will need to build new processes behind the scenes to make this happen, to make sure it happens without any mistakes as well because we want to make sure that customers direct debits and credits are effectively moved over when they change banks."