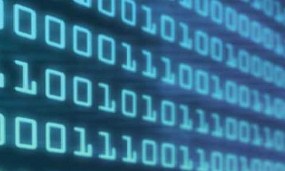 Since August 2010, the big four banks have experienced nine technical glitches in their payments systems. That means people like you being left without cash or unable to make urgent transfers. Sometimes your financial information might even be revealed to other people.
Most recently, the Commonwealth Bank's EFTPOS and ATM facilities crashed on the night of 29 February, which attracted plenty of complaints from its customers who had to rely on existing cash.
The services were restored the next morning, and the bank apologised to customers.
The Commonwealth Bank said its system crashed due to problems processing payments, and warned customers could face more glitches in the future as the bank moves towards a new platform.
And just last week, the UBank website (owned by NAB) temporarily crashed, so NAB customers were unable to make any transactions on the morning of 9 March.
In January, 60 people were able to access online bank statements that weren't theirs as a result of a glitch in ANZ's IT system.
NAB, Westpac, Bank of Melbourne and St George also reported technical hiccups in their payments system last month.
Chris Hamilton, CEO of the Australian Payments and Clearing Association (APCA), says it's difficult to distinguish an underlying issue, as each glitch has been caused by a unique problem, and no reliable statisticson bank IT failuresare published."We don't know if the number of glitches has risen or not, but we do know they're being publicised more through social networking sites," says Hamilton.
What can you do?
Basically, get on the phone or the web. The Commonwealth Bank says if customers are experiencing technical issues, the best way to find out the cause of the problem is to call your bank or visit its Facebook or Twitter pages, where you'll find the latest updates.
"Financial institutions are very conscientious about these things, so if a customer calls their bank directly they would receive help immediately," says Hamilton. He also makes the point that if you do suffer a monetary loss as a result of a glitch, it's very likely that your bank will compensate you.
Top tips for playing it safe
• Never do your banking on a public computer or in an area with a free wireless connection. When banking from home, check that the URL of the website you're on begins with 'https://', which indicates that you're in a secure network. Once you've finished, be sure to completely log out.
• Take a regular look at your transaction history to make sure no unauthorised transfers have been made. If a transaction on your statement looks suspicious or unfamiliar, contact your bank immediately.
• Always be super-careful with your PINs and other personal details. Most cases of fraud are in fact caused by the customer not protectingthese rather than because of a glitch in the bank's system.
Will systems improve?
The Reserve Bank and Australian Prudential Regulatory Authority (APRA) have now put the issue on their radar, telling banks they must report any technical problems. In dialogue with banks, the RBA and APRA are exploring ways to target the problem.
"The old days of having 24 to 48 hours to fix a problem before customers are affected are long gone. Not only that, but the bar is rising in terms of the expectations of customers and merchants, and the tolerance is falling for outages," David Pegrem, head of IT risk at APRA, says.
Independent EFTPOS provider, Tyro Payments, also says the banks need to step up on their payment systems."For too long, banks have starved the payment infrastructure of innovation and investment," says Tyro Payments CEO, Jost Stollman. He says banks should aim to have payments settled in real-time, rather than once a day.
In a statement, the Commonwealth Bank says its 'Core Modernisation Banking' program is well underway; but by the time its new platform is in place, the Commonwealth will have been relying on its current payments system for 40 years.
Collectively, the Commonwealth Bank, Westpac and NAB are spending $4bn on upgrading their platforms.Once the systems are upgraded, customers can expect to process a loan in a few minutes rather than two hours, said NAB group executive Gavin Slater earlier this week.
-- By Stephanie Hanna