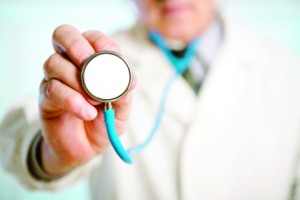 The Australian Securities and Investments Commission (ASIC) today launched a new tool on its consumer finance website to help alleviate Australian's mortgage stress.
With the new month of September dubbed Mortgage Health Month by ASIC, the investments watchdog is encouraging mortgage holders to complete an online Mortgage Health Check on its MoneySmart website.
The Health Check tool assists people to see where they stand with their mortgage and gives them practical steps to follow if they have any mortgage issues.
The ASIC tool kit includes:
· Video clips of real people explaining how they have dealt with mortgage stress
· Guidance for people in every type of mortgage situation
· Sample letters for people to send their lender if they are in financial hardship
· The mortgage switching calculator to help people see if switching is an option
· Video clips explaining how financial counsellors and legal services can help
ASIC Senior Executive Delia Rickard said it is common for people to go through periods where they struggle to meet their mortgage repayments, and this can be for a variety of reasons, including changes in circumstances such as illness, losing employment or divorce.
Rickard said "We know a small number of Australians are in arrears on their mortgage. However, many more struggle to make their mortgage repayments on time, and can only do so by running up other debt."
ASIC has identified common signs indicating mortgage problems, and says if customers are finding they meet some of the criteria, they should immediately meet with their lender.
· You are struggling to pay your bills
· You have had a drop in your family's income
· You are in the middle of a divorce or separation
· You are using your credit card to pay for essential items
· You are having health problems due to money worries
· You are worried how you would cope with an interest rate rise
#1 Tip to remember
Advisors say that if you know you are struggling with your mortgage, it is very important to take immediate action in order to get back on track. ASIC warns that if you are in danger of missing a mortgage repayment, speak to your lender about changing your repayments or your loan term.
'If your situation is more serious, or you can't work things out with your lender, you should seek help from a free financial counsellor, a free legal service or an external dispute resolution scheme, go to the MoneySmart website to locate the best service for you.