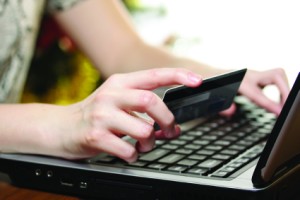 Getting 60% off your next spa and massage session might sound like a fantastic deal but not all online group-buying sites deliver on their promises.
Buying luxury items from sites such as Groupon and LivingSocial has become the latest craze in online shopping. According to market research firm Telsyte, the discount group-buying industry is estimated to now be worth $400m in Australia.
The idea is the group-buying site purchases the product or service in bulk and re-sells to online customers at a heavily discounted price provided there are a certain number of customers who have also bought it.
YMM spoke with Claire Preen about her experience with one group-buying site, Spreets. Claire used the Spreets site to buy six sessions of laser hair removal at Nirvana Beauty for $399, valued at $1500. However, the terms and conditions didn't specify the first session would be a consultation, meaning she effectively missed out on one session of laser treatment.
After she tried to change the appointment of her second session because her child was unwell, Claire lost all remaining sessions – the entire voucher - after she paid for it.
"I contacted Spreets and received an automated reply, but I never heard back from them after that," she says. According to Nirvana Beauty's terms and conditions, customers lose all sessions once they forfeit one session; however Claire felt this conflicted with the way Spreets' had advertised the product.
Claire also contacted Nirvana Beauty, but they refused to help her out.
An industry voluntary code of conduct was released in November by the Australian Direct Marketing Association (ADMA) the Australian Interactive Media Industry Association (AIMIA).
The code was signed by eight group-buying sites, including Spreets, Groupon, Cudo and LivingSocial. The government's consumer watchdog, Australian Consumer and Competition Commission (ACCC) has warned the industry to lift its standards.
After YMM contacted the two businesses, Spreets offered Claire the option of full refund or working with Nirvana Beauty to honour the original voucher.
Nirvana Beauty says the consultation is not part of the laser treatment, but involves explaining the process to customers and conducting a test patch to ensure there are no reactions. Nirvana Beauty say they did respond to Claire's email, requesting she provide a doctor's certificate to prove her child was sick in order for them to honour the voucher. Nirvana says they didn't receive a response to that request.
In its statement Spreets stated: "With regards to Claire receiving an automated reply to her email, it's most likely she replied to one of the daily Spreets deal e-newsletters, which does produce an automated reply."
Spreets acknowledges all refund requests and complaints within five days of receiving the request from a customer, and provides regular updates to the customer until the matter is resolved.
Spreets also offers a no-questions asked refund on any voucher within 10 days of the purchase date, except where the product has been automatically shipped to the customer".
Claire has now "sworn off" group-buying sites. She acknowledges that she may not have read the terms and conditions thoroughly; however she feels she was short-changed on this deal.
"People mistakenly assume that a product advertised on these group-buying has the same terms and conditions as if you were to purchase it normally. It doesn't," says Claire.
What should you do?
There are some worthwhile issues to consider before clicking on any discounted product:
• Do I need it? You'll find online discounts mostly apply to luxury goods or services, and sometimes to the most obscure items. Why buy something you're not interested in, even if the price has been slashed?
• Examine the fine print: As with any purchase, reading the terms and conditions will prevent you
from dealing with any nasty surprises – like added costs, expiry dates or where the voucher can be redeemed – too little, too late.
• Compare with other deals: Don't assume the advertised prices on group-buying sites are for products representing the best value. If you're thinking of buying a big-ticket item, it pays to do some product comparison.
• Contact the business: Before purchasing the voucher from a group-buying site, contact the provider of the product or service to confirm whether they will honour the voucher and under what terms and conditions.
Under the Australian Consumer Law (ACL), consumers are protected when purchasing a good or service from an Australian online business, although this doesn't necessarily apply when buying from an overseas-based website.
If you believe you have been treated unfairly, you can lodge a complaint with the Australian Competition and Consumer Commission (ACCC) or the government's consumer protection agency in your state or territory.
--By Stephanie Hanna