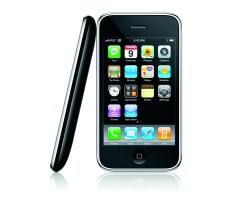 Sure, you paid a hefty price for your iPhone or Android but you can still get wonderful value out of your smartphone by installing free money-managing apps. YMM shows you how.
So for those who haven't converted to a smartphone, an app is a software application you can download and use on your smartphone. It's designed to perform something brilliant in a short time, such as convert currency or bring you breaking news. There are apps designed for Apple, Android and Blackberry.
Although apps vary in cost, you can still get your hand on plenty of free useful apps, like these:
• Expenses Lite: if you own a smartphone, you no longer have an excuse for not sticking to your budget. Expenses Lite enables you to record your spending each day, so that you track your expenses over the past month.
• Currency+: this app converts currency in real-time. In 150 currencies, it gives you a realistic picture of how much you're really paying for that souvenir by accounting for taxes and transaction fees.
• ASX: for the share market addict, an ASX app can help you keep track of 20 listed stocks, through delayed share prices, real-time alerts and company announcements.
• Bank apps: most banks offer their customers a free app that enables them to check their account balances and make transactions - things that were once done from your desk or at the branch.
• Easy Loan calculator: by punching in your loan term, interest rate and the amount borrowed, this app identifies the size of your monthly repayments. A very helpful app in this uncertain interest rate environment.
• CCH Income Tax Rates Calculator Lite: this app estimates how much income tax you're obliged to pay at the end of the financial year.
• Stamp Duty and Conveyancing Fee Calculator: I'll admit, the name of this app doesn't exactly blow your socks off, but this app would be valuable for house-hunters and property investors. All you need to do is enter the value of the property you're considering and identify whether or not you're a first home-owner, and you can find out how much stamp duty you'd be liable for. This app provides accurate figures regardless of which state you're in.
Of course, there'll be a time in your life where you will come across a fantastic-looking premium app. If you want to give it a free test-drive, visit Truevoo. After you sign up, you can download the attractive app and write a review about it. If the review appears on iTunes, Truevoo will give you the app for free.
Alternatively, it's worth checking out the 'Lite' version of the premium app you want; 'lite' versions are free and allow you to play with some of the features of the premium app.
-- By Stephanie Hanna