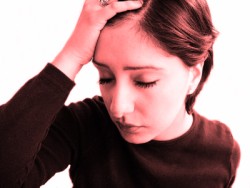 There have already been some major retrenchment announcements in 2012. The financial services sector is losing 2,000 positions. Holden reportedly has up to 16,000 jobs at risk, whilst Qantas let go of 1,000 workers last August and is set to make another 500 redundancies. Rio Tinto could be sacking 600 employees.
Australia's unemployment rate is expected to rise slightly this year, to about 5.5%. This is a much lower rate than currently faced by many other countries but that's cold comfort if your job gets axed.
Here are six simple and necessary steps you can take to shore up your financial strength if you've recently become unemployed or if your job security looks weak.
1. Reassess your financial situation
It's not uncommon for a one-off event such as unemployment to throw your finances in disarray. If you have lost your job, looking at your savings and expenses (including any debt obligations) is your first priority.
If you don't follow a budget, now is a pretty good time to start. Budgeting should give you an idea of how much time you can go by without a regular income.
Be prepared to cut back on certain expenses or postpone the purchase of that smartphone or other big-ticket items. Avoid using your credit card to pay for everyday items.
For large debts such as a mortgage, contact your lender to see if it's possible to postpone repayments for a certain length of time. If you think your financial institution has unfairly rejected your application for financial hardship, you can contact the Credit Ombudsman Service for further assistance.
2. Build up your cash reserves
Even if your employment situation looks stable, it's vital to store your savings in a high-interest account. If you already have a sizeable amount of savings, it doesn't hurt to make extra repayments on your mortgage or credit card; doing so can give you leeway if you need to renegotiate with your lender to temporarily stop making repayments if your financial situation becomes difficult, later on.
"People who have lost their job are often not aware that banks, utility providers and other creditors are often willing to consider hardship arrangements," says Michael Bailey, CEO of Financial Counsellors Association of NSW.
3. Get government assistance
For those who have been made redundant or retrenched, you can lodge a claim with Centrelink to receive the Newstart Allowance. Depending on your personal circumstances, you can receive up to $640 fortnightly.
To be eligible, you need to be aged between 21-64 years old, not involved in an industrial dispute with your previous employer and agree to be part of the Employment Pathway Plan, which details what job-seeking activities you need to be doing, such as filling out job application forms or working part-time.
If you've become unemployed at retirement age, then you can lodge a claim to receive the Age Pension.
Also consider what family assistance you are entitled to. Payments are usually based on an estimate of your annual income so don't forget to declare what you've already earned for the financial year. You don't want to end up with a Centrelink debt for over-payment of Family Tax Benefit A or B but getting your fair share can certainly help make ends meet.
4. Look for part-time or casual work
You may be obliged to do this anyway if you're receiving support from Centrelink, however a temporary job could be a short-term solution. Consider employment in hospitality, basic administration or with a major retailer.
It probably is not in line with your qualifications, past experience or earnings; yet a regular income is better than no income.
5. Upskill or consider a career change
Some industries such as manufacturing are experiencing permanent change, where the job cuts are not simply the result of a decline in economic activity but rather moving jobs overseas or are being replaced by another industry. If this is what your industry sounds like, it's time to make yourself more employable for the long-term.
Consider conducting an apprenticeship relating to your field; there are no entry requirements or age limits. Take a TAFE course; or if your circumstances permit, go back to university.
If you're not sure whether your industry is poised for survival, search for the latest health check provided by the Federal government's myfuture website.
6. Take care of your health
In addition to the financial strain, it's also important to protect yourself from the physical and emotional effects that result from unemployment.
Maintain a healthy diet and exercise regularly – stepping out of the house for a bit of fresh air can lift your mood. Now is not the time to be turning to alcohol and drugs.
Your personal relationships are also important to maintain as you're going through a difficult time.
Keep in close contact with your friends and family, and consider becoming a volunteer. Volunteering will add to your social interaction, give you a sense of purpose that you might have lost from your job and allow you to contribute to an issue you might feel passionate about while you're looking for paid work.
It's not uncommon for unemployment to cause serious detriment to your mental health, such as anxiety or depression. If you're unsure about whether you need professional help, start by talking to your GP who can point you in the right direction. Alternatively, you can contact Lifeline on 13 11 14.
-- By Stephanie Hanna