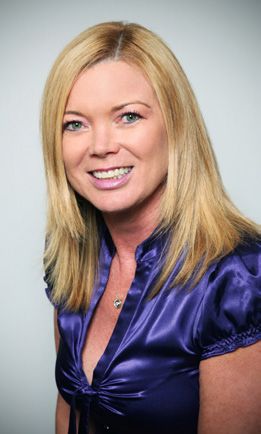 Location: West Perth, WA

Sharing the sixth spot is IMFS. Company director Helen Lenyszyn explains to MPA how a winning workplace culture has contributed to the brokerage's success

What's the secret to building a successful brokerage?

IMFS has always prided itself on having strong business practices; getting the right people in the rights seats; broker productivity; a supportive culture with a strong emphasis on sales, education and training; and a friendly workable environment for all to enjoy. We are strong believers in celebrating success both on an individual and company basis. Reward and recognition for loyalty is also a strong focus to encourage staff retention.

What are the advantages of being an independent brokerage rather than joining a franchise model?

We see the advantages as being able to keep all operations and processes centralised in one place from a management and cost-effective perspective. It also encourages lively chat between staff members, whether on an admin or sales basis. As we are all together we are able to better control and foster the culture that we want to impress upon our brokers. This is not to say we would ever exclude the opportunity, should it arise, to expand in the future.

How do you think independent brokerages can continue to thrive in today's market?

As always, focus should remain on the client's needs and overall experience from start to finish. Word of mouth is a very powerful referral tool; you do not need to be a large organisation to have a favourable reputation within the industry – in fact quite the opposite can apply. To remain a small operator creates a niche that some clients prefer. We can control the client experience through consistency of procedures and processes that are easily managed. Expansion into other related areas like insurance is also going to provide the diversity to ensure our longevity. A strong and supportive aggregator partnership is also important.

What trends have you noticed this year? Have you had to adapt your business strategies to the market conditions?

Diversification is key is ensure the ongoing viability of the business. More and more clients are seeking and expect a 'one stop shop'. We have formed strategic alliances with financial planners, settlement agents, real estate agents, property managers and accountants.

What are your goals and strategies for the year ahead?

Our team is working towards increasing their previous year business written, with the support of management and admin. We also for several years have been working to reduce the reliance on the directors/GM sales performance and focus more on broker performance. We will be increasing our broker team to continue with this strategy and already have the support staff in place to cope with this expansion.
Company Information
Year Established
1998
Founders
Helen Lenyszyn and Janine Carpenter
Head Office
Suite 2, 9 Cleaver Street, West Perth WA 6005
ACHIEVEMENTS/RECOGNITIONS
Affiliations
MFAA
Contact Information
Website
http://www.imfs.com.au/
Company Email
info@imfs.com.au
Community / Charity Involvement

To get the MPA Top Independent Brokerages feature on PDF, please click on the link.