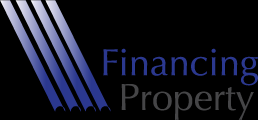 Location: Varsity Lakes, Qld
Sixth place proved to be another tie in this year's Top 10 Independent Brokerages report. First up, we profile Financing Property, where Peter Gwynne has performed extremely well with his solo broker operation
What are the advantages of being an independent brokerage rather than joining a franchise model?
You have the freedom to operate and build your business as you wish. Franchise models are great for mentoring initially, and they give you the comfort that leads will be provided. If you already have a network and feel you will be able to build a client database, then I would say being independent is the way to go. I have great support from Choice Aggregation and Advantedge, so feel I have the backing of anything a franchise model can offer.
How do you think independent brokerages can continue to thrive in today's market?
The broker market is an unstoppable force now, and we are getting more market share. Banks have recognised this and there has been a large change to working together, and I expect this to continue. Clients are referred to us and it would not matter if we were a franchise or independent.
What advice would you offer to brokers who would like to set up an independent brokerage?
Work extremely hard initially to build up a client database, and provide excellent customer service. I find it amazing how many people don't return emails that day or return calls. Become more knowledgeable by attending PD days and reading bank and MI policy. Word travels very fast so if you do an excellent job then the referrals will come.
What's your strategy for generating new business?
The new Choice Podium software is magic, and I have generated a great deal of new business from my existing database. It is auto-set to send out birthday wishes, fixed-rate expiry, one-year anniversary and many other functions, and I am finding old clients come back for new business or to look at current loans, which is also protecting my loan book. I have some key referral partners in place who continue to grow, so I have not looked for new business in the past two years, and for me my challenge is handling the growth in my business and maintaining our service levels.
What trends have you noticed this year? Have you had to adapt your business strategies to the market conditions?
The market, to me, has been stable without going forward, but I feel the biggest change has been the positioning and attitude of the lenders to the broker market, which is now much more positive, and the broker market is here to stay and we will continue to grow our market share. Some lenders have come into the market, such as Advantedge, and taken an entire new strategy where assessors phone you and you work through the deals as a team. All other lenders have seen this and followed.
What are your goals and strategies for the year ahead?
My goal is to settle $100m in the financial year, and thus far we are on track and I am confident of reaching this target. We have also recently developed and implemented a customer care program in my business and updated our website and branding, so we are now touching current clients a lot more, which will generate future business and protect our loan book, which is vital going forward.
Company Information
Year Established
2006
Founders
Head Office
8 Watts Drive Varsity Lakes QLD, 4227
ACHIEVEMENTS/RECOGNITIONS
MPA Top 100 Broker for 2012/13
Affiliations
MFAA
Credit Ombudsman Service
Contact Information
Website
http://www.financingproperty.com.au/
Company Email
reception@financingproperty.com.au
Community / Charity Involvement
To get the
MPA Top Independent Brokerages
feature on PDF, please click on the link.