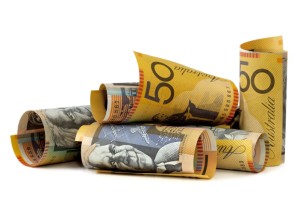 Recycling your once-loved possessions can not only help the planet but leave you with some extra cash. YMM shows you how.
1. Clothes
There comes a time when we must say goodbye to our trucker caps or flare jeans. However, this doesn't need to be a sad occasion - there are websites where you can swap or sell your clothes. Big Wardrobe is a global high-end fashion online exchange that has just been launched on our shores. It's free to join, so get excited.
My Clothes Sales is a local site where you can sell new or used clothes. Registration is free, but it costs $1 to post a basic ad on the site.
2. CDs, games and DVDs
If you're desperate to get rid of the shame from owning a Mariah Carey album, there are ways to give it away.
Ten Seconds Down receives second-hand CDs, games (PC, PlayStation, Xbox and Nintendo), DVDs and vinyl records. After you email them a list of what you'd like to sell, they'll reply with a quote for how much they'd pay. If you're satisfied with the quote, you can post your items - and they'll pay the cost of postage!
For the Melburnians, Dixons is a trade-in store that also purchases pre-loved entertainment items.
3. Books
One local site is Book Monkey, where you can exchange or sell your books without having to pay any fees. Too easy.
For the uni student wanting to sell their Introduction to Accounting textbook, there's the Aussie-based Textbook Exchange. You can sell your old textbooks and privately contact any potential buyers in your university or city. With this writer speaking from personal experience, you can buy second-hand textbooks at a fantastic (and possibly negotiated) price, as there are many sellers competing furiously to get rid of the same books.
4. Mobile phones
Mobile phone models are becoming obsolete fast. If you must stay ahead of the pact, you can still do your bit for the planet by recycling your old phones.
Mobile Monster is an Aussie-based site that immediately tells you how much they're willing to pay for your used phone – whether it's working or not. If you're happy with the price, you can post your brick of a phone to Mobile Monster. If they are happy with the quality of the phone, Mobile Monster guarantees to pay within 24 hours of receiving the phone.
5. Everything else
What if you want to get rid of something that doesn't fit in any of the above categories? Don't fret - websites abound for swapping or selling just about every other type of pre-loved items, from garden tools to ski sleds. These include SwapAce, Quick Sales, Open Shed and the original online marketplace, Ebay.
-- By Stephanie Hanna