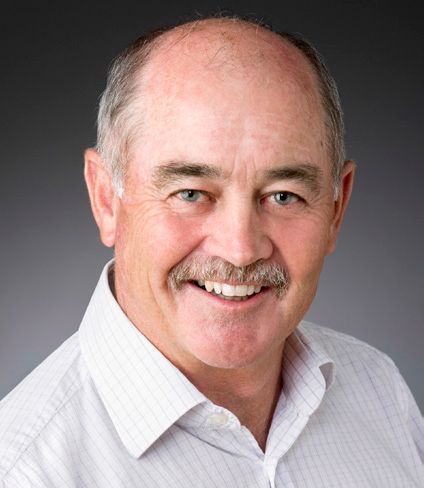 Location:Adelaide, SA
Adelaide-based The Loan Arranger has experienced great success on the back of its solid team and business principles. Director Steve Marshall explains the benefits of running an independent organisation
What's the secret to building a successful brokerage?
Building a successful brokerage revolves around good-quality people with good business principles.
What are the advantages of being an independent brokerage?
As an independent brokerage we have been able to brand ourselves which is unique to our business only.
How do you think independent brokerages can continue to thrive in today's market?
For independent brokerages to thrive in the future we need to continually attract new people, and this may mean changing business strategies.
What advice would you offer to brokers who would like to set up an independent brokerage?
If any broker was looking to set up their own brokerage today, they would need to operate through an aggregator and provide a point of difference to attract competent people.
What's your strategy for generating new business?
Generating new business still comes from the traditional method of referral sources and your existing client base. We do get a large volume of business from repeat clients which recognise the quality of our services.
What is the most important thing a broker can do to grow their business?
Today's broker must be fully equipped with knowledge that covers accounting, financial planning, property development, self-managed super and more. To be sought out for your advice is what will separate the average broker from the top performer.
What trends have you noticed this year? Have you had to adapt your business strategies to the market conditions?
Our business has had good, steady growth without any part of the market affecting us. We continue to write the same volume of business regardless of whether the investment market has slowed or first home buyers are quiet.
What are your goals and strategies for the year ahead?
Our goals will continually be to provide the best quality service and keep in touch with our past loyal customers.
Have you diversified outside of mortgages? If so, how have you incorporated this into your business?
We have not diversified from mortgages. Depending on your size and income will dictate where you channel your efforts. I still believe in being true to my core business.
What does your client breakdown look like, in terms of first home buyers versus investors and refinancers, for example?
Without breaking down where our business comes from, we are able to advise on any area of finance. If you are too narrow in your focus there will always be a time when you become quiet. My advice is to learn about all facets of lending and more, and become advice driven, then people will seek you out.
Company Information
Year Established
1996
Founders
Steve & Angela Marshall
Head Office
Level 1/ 185 Wakefield Street, Adelaide SA 5000
ACHIEVEMENTS/RECOGNITIONS
Mortgage Business has recently rated our company in the Top 25 Businesses Nationally.
MPA Top 100 Brokers 2010 - two were ranked 11 & 37
MPA Top 100 Brokers 2009 - two were ranked 10 & 38
MPA Top 100 Brokers 2008 - three were ranked 20, 41 & 88
MPA Top 100 Brokers 2007 - two were ranked 43 and 45
MPA Top 100 Brokers 2006 - five of our Consultants were ranked in Top 100
MPA Top 50 Deal Makers 2007 - two brokers ranked 11 and 25
Affiliations
MFAA
Contact Information
Website
http://www.loanarranger.com.au
Company Email
admin@loanarranger.com.au
Community / Charity Involvement


To get the MPA Top Independent Brokerages feature on PDF, please click on the link.