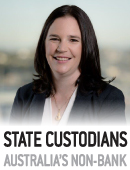 Q.
With my first home, I only saved 10% for the deposit and had a fairly large fee for Lenders mortgage insurance from my lender. Is there any way to avoid lenders mortgage insurance for my next home purchase?
A.
There are a couple of ways to avoid paying lenders mortgage insurance. Firstly, you will need to either save a deposit or have enough equity which equals 20% or more of the purchase price. But remember, you will also need to have enough funds to cover extra costs such as stamp duty and solicitors fees.
Secondly, you can have someone you know be a security guarantor. Borrowers can have family members or friends offer their property as security so then there is enough equity to reach 80% LVR. By offering their property, the guarantor is allowing you to use their title, so it is important for them to know that it could make it difficult in the future if the guarantor wants to use this equity or sell the property.
These options may or may not be a viable choice for you, so before making a decision, make sure you consider how either of these options would affect your situation.
It can be confusing to know whether to get a variable rate or fixed rate mortgage, and what features are important. That's why it's important to not only check the right rates, but make sure that you're getting the right features in your home loan.