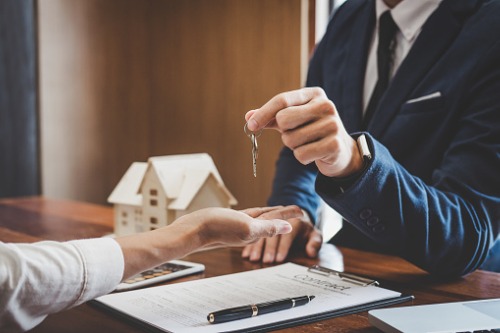 The home buying process poses various challenges that could take a toll on your mental health. However, despite the hurdles, young Aussies are confident about homeownership, according to new research commissioned by global developer Lendlease.
The study surveyed over a thousand Australians aged 18-40 years old, with 8 out of 10 respondents saying they dream of having their own dwellings. Seventy-nine percent also said they are optimistic they will own a home in the future.
Your Mortgage spoke to Claire Madden, social trends researcher, demographer, and generational expert who shares her insights about young Australians' continued optimism and the dream of homeownership.
Homeownership a sign of success, independence
The Great Aussie Dream is alive and well among young Australians, who are confident they would reach their goal of buying a home in the near future.
Seventy-five of Australians continue to consider owning a property as the Great Australian Dream, according to a Commonwealth Bank of Australia study.
A quarter of young Australians believe 2020 is the right time to buy a home, with three in 10 also confident they will be able to buy a home in the next 12 months, says the Lendlease research.
"For generations, homeownership in Australia has been a sign of security and success, and in the same way, our younger generations are more motivated to own a home that they can call their own," says Madden.
Aside from marking success and security, homeownership for young Aussies signals independence.
Homeownership could be more than just financial security; social commentator Hugh Mackay says homeownership in the country is "the most culturally obvious and accessible symbol of personal power, achievement and control over the environment."
"Young Australians see homeownership as a marker of independence, a place to raise a family and an assurance of security for their future," Madden adds.
Confidence despite challenges
Despite challenges, young people are optimistic about getting their own home.
The Lendlease research found that while many young Aussies consider it harder to purchase a house today than it was during their parents' generation, many are still showing confidence in finding a way to reach their dreams.
"From purchasing properties further out from major cities, or in regional or non-capital cities areas, to staying at home longer with parents to save up for their deposit, they are committed to finding a way," explains Madden.
A national poll by Bankwest echoes the same sentiment. The poll shows young hopefuls are willing to delay their plans to build a family to get further up the property ladder. Moreover, over half of those polled said they would forego luxuries, big-ticket items, and experiences to enter the housing market.
One of the biggest hurdles many aspiring homeowners must overcome is saving enough for a deposit, according to Lendlease.
Fifty-four percent of those surveyed who have yet to buy their first own are currently saving for a deposit, with one in five saying it is a difficult endeavour.
However aside from this challenge, young Australians feel the impact of rising living costs, says Madden.
"In addition to rent, food, and education costs, weekly budgets also need to cover mobile phone plans, music and movie streaming subscription. Our younger generations are also staying in formal education longer which is delaying their career-earning years and adding to the years of education costs," adds Madden.
A helping hand
Getting their foot in the property market's door can also be difficult for young Aussies, as the process could take a toll on their mental health and eat up their time.
The latest St George Home Buying Survey reveals it takes first home buyers an average of 44 hours to find a property and start the home buying process, which included applying for a home loan.
About three in four Aussies found understanding what the home buying process entails as one of the main challenges they face. Additionally, four in five Australians said that applying for a mortgage has become time-consuming, as they are "pained" by the amount of information they needed to have their applications processed.
While taking the first step into the property market could be overwhelming, getting advice and wisdom from others who have financial literacy and experience could also help young Australians, explains Madden.
According to a 2019 survey conducted by St. George Bank, more than half of first home buyers feel stressed when applying for a mortgage, with 51% of those surveyed finding the process "stressful" and 42% saying it's "overwhelming".
"Getting advice and wisdom from others who have financial literacy and experience is key to streamlining the process, along with a willing appetite to learn, to put budgets in place and create achievable saving targets even from a young age," she explains.
Cutting back expenses, saving money with their partner, and sacrificing a luxury expense are just some of the top ways young Aussies do to save for a home deposit, Lendlease found.
According to the Suncorp Best Saver Report, on average, Aussies aged 18 to 34 save 32% of their monthly income. The study found that tangible goals such as purchasing their first home and investing in property or share are just some of the driving forces behind millennials' saving habits.
However, some Government initiatives like the First Home Loan Deposit Scheme could lend a helping hand for young aspiring homeowners to achieve their goal of buying a home.
"For many young Australians, the hurdle to getting into the housing market is saving the initial deposit. Programs like the First Home Loan Deposit Scheme, which reduces the deposit amount to 5% can remove a significant blockage for young Australians to get their foot into the market," says Madden.
The First Home Loan Deposit Scheme or FHLDS is a Government initiative aiming to support eligible first home buyers. The scheme provides a guarantee for qualified first home buyers on low and middle incomes to purchase a house with a deposit as little as 5% without shelling out more money for a Lenders Mortgage Insurance.
Young Aussies may be facing difficulties when entering the property market and buying their own home, but despite setbacks, the Great Australian Dream continues to hold a special place in their collective psyche.
Saving for a deposit is seen as the biggest hurdle but cutting back on expenses and taking advantage of government programs such as the FHLDS could help young, aspiring homeowners be a step closer to their dream home.