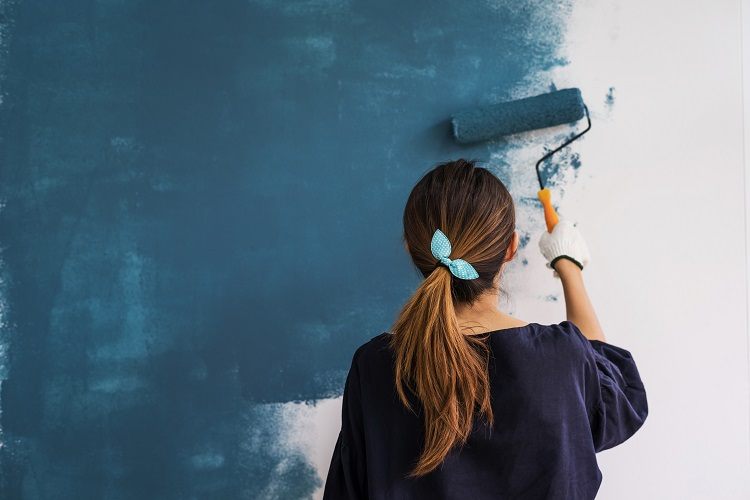 Australia has one of the world's most active real estate markets both for investors and owner-occupiers. Despite the current downtrend in prices, Australia's housing market remains teeming with opportunities.
For many Australian property owners, their dwellings are not just homes – they are investments which need to build equity, hoping that through the test of time, their properties maintain and even grow their values.
However, competition is rife in the market, and owners looking to sell should take every step to make sure their properties are at their peak. That said, whether you plan to sell tomorrow or live in your home for decades to come, it is important to keep your property's market value high. Even neglecting basic tasks like mowing your lawn can contribute to the devaluation of your property.
If you are planning to eventually sell your home, consider following these tips to maintain – if not boost – the value of your home:
The kitchen is where the heart is
If you ask potential buyers which room they are most excited about when looking for houses, most would say the kitchen. After all, it is often the busiest part of the house.
Many buyers, especially those with families, consider the kitchen as one of the most important factors when it comes to ultimately purchasing a home. As such, if you are going to invest in your property, make sure your kitchen gets high priorty.
One surefire way to make your kitchen appealing to most buyers is to have an open-plan for the room. An L-shaped kitchen, for instance, frees up a large space which can be used to set up an extra table for food preparation, dining, or entertaining guests.
Buyers are also particular regarding the materials used for the countertops, kitchen cabinets, and cupboards. This does not mean that you have to splurge on luxury materials, however: Go for practicality and choose materials which are both durable and pleasing to the eye.
Minimalist kitchen designs are also trendy nowadays. Monochromatic colours, uniform lines, and fewer design elements make the kitchen look modern, sleek, and stylish. Do not forget to give your appliances an upgrade. Invest in energy-efficient ones to attract environmentally-conscious buyers.
Spruce the bathroom up
The main goal for the bathroom is to make it look neat, fresh, bright, and clean. To give the room a little bit of life and colour, add some wall decor or an indoor plant.
Modern bathrooms with the illusion of space are also favoured by potential buyers. Aside from applying a fresh coat of paint to the room, installing large mirrors will instantly give the room a whole new look.
If you have an extra space, consider dual vanities – This will give the bathroom an extra luxurious feel.
It's never wrong to be basic
Did you know that the "I woke up like this" look also applies to properties? When selling your home, it is best to keep colours muted or even basic. You might be surprised to learn that neutral colours can actually make the property look more vibrant and revived.
A lick of neutral paint for interior walls will make the room feel bigger and brighter. It also gives buyers the flexibility to choose their preferred design elements.
Improving the house's floorwork
Flooring is the one interior element of your house constantly subjected to wear and tear. So, in addition to making sure the flooring is appropriate for the design of the house, it is also important to choose the right materials.
There are several do-it-yourself ways on how you can improve your flooring. For instance, if you have a bare concrete floor, you can achieve a tile look by staining. You can also try applying a faux bois, or "false wood", paint style.
Got some extra cash to spend? Think about giving your flooring a major overhaul by installing new wood or tiles. You can also have the floor carpeted. This route is expensive, so it is recommended to only do this if the flooring needs serious fixing.
Themed rooms are a no-no
As a general rule, keep each room as basic as possible. One common mistake homeowners commit is going too far in designing rooms according to certain themes. Not only will this alienate buyers but it can also make your home dated or overly-decorated.
You also have to avoid having matching sets of furniture and fittings, which can result in a bland interior.
There are many ways of making your home's interior design interesting, such as mixing and matching complementary elements. The key here is to create harmony and balance through mixing and matching pieces and avoiding too much clutter.
Surprise your potential buyers
Nothing beats having something up your sleeves to surprise your prospective buyers. These wow factors need not be big improvements but they still play a huge part in boosting the value of your home. O ne classic example is a dimmer switch. Installing dimmer switches are fairly inexpensive and can serve as a really cool feature of your home.
Built-in wardrobes are also a great addition. This reduces the need to buy separate furniture which would just take additional space. An indoor lounge area with a sunroof can also be a pleasant surprise for potential buyers.
Thinking outside the box
We mean this literally! When preparing to sell your home, it is also important to keep the curb appeal of your property in check. After all, potential buyers would likely base their first impressions on what they see outside your house.
Here are several things you can do to make sure your home screams "Buy Me!":
Tame your lawn. You should keep your lawns groomed and lush. Consider using artificial grass for easy maintenance.
Paint it fresh. Nothing beats painting the outside of your house in neutral colours. This will make it appealing to almost every potential buyer.
Let it bloom. If you are planning to add flowering shrubs, do not go overboard by planting too many different kinds. Remember, you should allow your house to be a canvas which your potential buyers can paint themselves on.
Invest in a great fence. A fence around the perimeter of the property gives a sense of security to potential buyers. If your fences and gates are all-rusty, consider repainting or replacing them.
Keep it simple. When styling the exterior of your home, consider simple patterns. Observe symmetry in lining plant boxes or in putting up lights.
Be careful with your expenses
When renovating your home, you do not necessarily have to go all out in your spending. Remember, the goal is to get a strong return on investment after you sell the property. This will require you to be careful in making alterations that will not necessarily add to the property's value. One classic example is building a pool. If you think the price of your property will shoot up after putting up this water feature, then you are wrong.