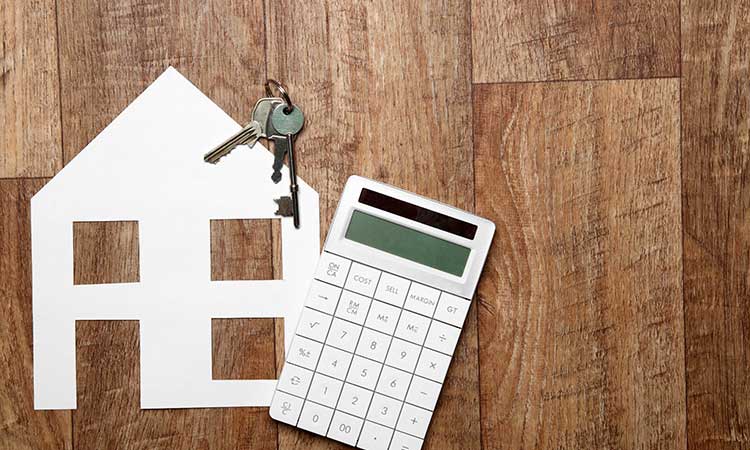 In an effort to help buffer borrowers against the financial setbacks of their incomes being compromised because of the unfolding pandemic, leading lenders have swept in with relief packages.
Some banks are making it possible for borrowers to postpone their mortgage repayments by up to six months upon application and review, but it also means that any deferred payments or interest will be capitalised into the total loan balance.
The current climate has also led to the RBA cutting the interest rate to a new, never-before-seen low of 0.25% – so it's likely that rates on the market are lower than the one you're currently on. However, new home loan applicants are being met with new restrictions in the wake of COVID-19, as lenders try to prevent instances of loans being defaulted due to compromised household incomes.
You may be able to obtain a better rate with your current lender – so contacting your bank directly or meeting with a mortgage broker to find out what your lender can offer you during this time is a good starting point.
Once the lending climate returns to stability, refinancing your home loan can open you up to not only a better rate but a number of long-standing benefits that can save you thousands over the total life of your loan; allowing you to inject that saved capital into travel or lifestyle endeavours, or even help you to secure your next property purchase.
So what are your future property and finance goals? And how can a refinance help you achieve them?
First up, here is what refinancing your loan essentially means:
Refinancing your home loan means changing your existing loan for a new one and in most cases, with a new bank. The two main reasons people look to refinance their home loans are either to get a better rate or to increase their existing loan to withdraw some home equity.
You can refinance your home loan from any bank or lender you choose, and it doesn't necessarily need to be your existing lender. These days, banks do not reward loyalty, and in most cases we find lenders offer better deals to new customers rather than rewarding their existing ones.
Aside from this, what are some reasons for refinancing? It is going to come down to your personal situation, and your own short to medium term goals. While people have a variety of reasons, here are the most common ones we see:
1. I want to reduce my home loan repayments
If interest rates have changed since you got your original home loan, which is a likely scenario at the moment, you may be able to refinance to a new loan with a lower rate. By refinancing your loan you can also reduce the amount of interest you pay. Reducing monthly repayments ultimately means you will pay less over the life of your loan.
If you have had your loan for more than 12 months, then you may be on an uncompetitive interest rate.
Let's say your current home loan interest rate is around 4.50%, you owe $500,000 on your mortgage and current repayment is $2,533 per month. You could look at refinancing your home loan to a cheaper lender who can offer an interest rate of 3.75%, your monthly repayments would reduce down to $2,316 per month, reducing your repayment by $217.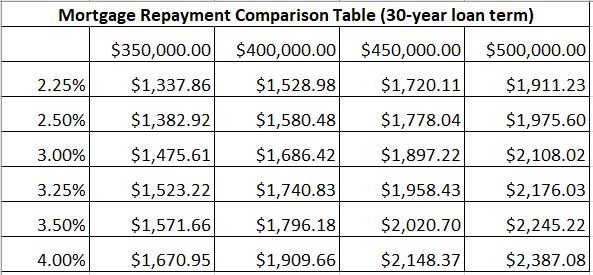 The craziest part is the power of compounding interest.
Using the Your Mortgage Repayment Calculator to do the numbers, if you were to switch to the new lender with an interest rate of 0.75% lower, on your mortgage of $500,000 you would not only save $217 per month but you would save $78,426 over the life of the loan!
2. My property has increased in value
Broadly speaking, property prices in Australia have historically increased o. If your property's value has gotten a boost, you might be able to refinance and get a better rate. These days, banks give better interest rates to borrowers with more equity.
For example, if you bought your home for $500,000 and had a loan of $450,000 but the property's value has since increased to $600,000. In this case, your home equity has increased from 10% to 25% and lenders will be more willing to give you larger discounts in order to win your business. Overall, reducing your interest costs and helping you pay off your loan faster!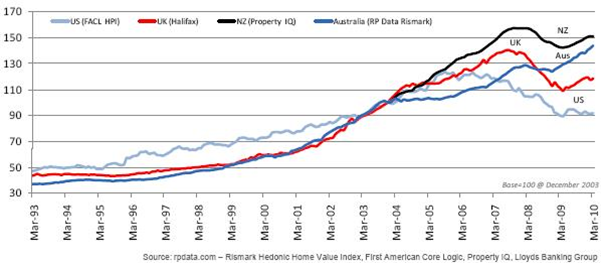 3. The fixed rate period on my loan is expiring
It is very common in Australia to have a fixed rate term of between 1 to 5 years. When your fixed rate finishes at the end of that 1 to 5 year period (or expires in bank talk) your loan will change back to a variable rate. However in most cases the bank's standard variable rate doesn't have any discounts! You can avoid this by switching to another fixed rate, or looking at your refinance options to maximise your interest rate discount.
4. I can afford to pay more off my loan
For some people, changing the length of your loan term can help pay off your loan quicker. If you can afford higher monthly home loan payments, you could refinance to a shorter loan term. In this case, you could look at reducing your loan term from 30 years, to 25 years helping you pay your home loan off faster, saving you literally tens of thousands of dollars in interest payments over the life of the loan.
Let's go back to the example above.
5. I want to increase my loan and take cash out
A cash-out refinance allows you to use the equity you have in your home to borrow money at a lower cost. You may want to invest these funds into shares or use it as a deposit towards a new investment property.
How exactly does increasing your loan work?
Using the example above, let's say your house is today worth $600,000 and you have $450,000 left on your current mortgage. This means you have $150,000 in home equity. You could refinance to turn $30,000 of this equity into a home loan, bringing your total lending to $480,000.
You can potentially increase your loan above an 80% LVR (loan to value ratio) but you would need to pay for lenders mortgage insurance so it would be best to talk to your mortgage broker and understand what these numbers look like because the costs of Lenders Mortgage Insurance could range into the thousands.
6. I want to do some renovations
After you've been in your home for a few years you might feel its time to do some renovations. These generally fall under two categories: simple renovations, like adding air-conditioning, solar panels or painting and structural renovations, like adding an extra level to the house, a pool or new kitchen.
If you are doing a simple renovation, the numbers work exactly the same as taking cash out and you would rely on the equity in your home.
With structural renovations, you can rely on the on completion value of the renovated property.
So for example, if you are adding an extra bedroom and bathroom to the property, which would increase the value of the home by an additional $100,000 - the bank can lend on this figure.
Using the example above, if by adding an extra bathroom and bedroom increased the property's value from $600,000 to $700,000 you could then increase the lending to $560,000 meaning additional lending of $110,000 can go towards your renovations.
7. I want to consolidate other loans (and credit cards)
Lastly, you can refinance to consolidate other loans and debts into a single and possibly more affordable payment. This can be handy in situations where you have high-interest rate loans and debts like credit cards, personal loans or car loans. A debt consolidation refinance works in a similar way to a cash-out refinance, where an increased portion of the loan can be used to pay out other loans and debts. Your old home loan will be replaced by a new one that includes the amount you used to pay out those other debts.
Debt consolidation works well if you have lots of different credit cards and are paying very high-interest rates. The only downside when consolidating debts is to consider the new loan term and what the total interest costs will be after you have consolidated everything.
So what do you think, is refinancing right for you?
While there are heaps of benefits to refinancing your loan, you need to remember there are still costs to complete the loan application, switching fees and some government fees to change. In general, these can range from $400-600 for a single property refinance.
The good news is that there are lots of banks who offer refinance rebates at the moment, and in some cases, we have been able to arrange up to $2,000 refunded to our refinance clients on the settlement to cover the costs of switching (and leave them with some money left over)! There are some terms and conditions to the refinance rebate, so it's best to chat with our in-house mortgage broking team to see if we can help you refinance and get into a better financial position.