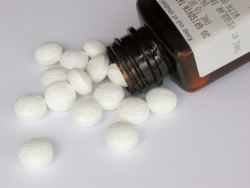 Looking for share market opportunities that other investors might overlook? YMM explains how the biotech industry works and which stocks are worth getting your hands on.
There are 102 biotech stocks listed on the ASX but this is also among the riskiest sector on the share market so it pays to understand how the industry works and what to look for.
The sector has a market capitalisation value of $37.6 billion, coverng companies involved in food technology, human therapeutics, agriculture, medical devices and clean tech.
In recent years, the sector has outperformed the ASX 300. However, the sector is very difficult to value, says Michael Kodari, managing director of Kosec.
For medical therapy companies (those that manufacture and test drugs), the drug approval process weighs significantly upon the value of its stock. Kodari says this process can take between six and 12 years.
It involves discovering the drug, testing the drug on animals and on a gradually wider range of people. For US companies, the final stage is receiving approval from the Food and Drug Administration (FDA). The company's value improves as it moves towards FDA approval.
Companies that should be on your radar are those which have received interest from large pharmaceutical firms. It's important to check that the drugs produced by the company are patented, with the 'composition of matter' patent being most protective type of patent.
Finally of course, the sound fundamentals for the company are a must – healthy cash flow, little debt, strong management and a good return on equity.
Which biotech stocks are a great buy at the moment?
CSL is the largest company in the sector. They primarily manufacture human plasma products and distribute vaccines, and feature heavily in overseas markets. In addition to strong cash flow, CSL has a consistent return on equity of 21-22% and very low debt, with a debt-to-equity ratio of 11.4%.
"CSL is one I would definitely look into because of the strong cash flow and growth going forward", says Kodari.
Acrux is an Australian drug and delivery business that commercialises a range of pharmaceutical products for international markets. It has some unique products up its sleeve such as fast-drying invisible spray. In conjunction with Eli Lilly and Company, Acrux struck the largest licensing deal in Australia's biotech history in 2010 for a drug known as Axiron. Acrux has FDA approval to access the US market, and in potentially 146 other countries. "It's one of the fastest-growing biotech companies worldwide", Kodari says.
The company is characterised with good fundamentals and strong management. The return on
equity is very impressive, shooting from 57.8% to 125% in the year to 2011.
3.

Cochlear Limited (COH)
A relatively smaller company, Cochlear develops hearing aids and operates in 100 countries. In 2011, the company's earnings rose by 31%. Add to that a very low debt-to-equity ratio of 12.5%.
The Commonwealth Bank is a significant shareholder of Cochlear, buying $170 million in shares last November. "It's a long-term opportunity with a promising future going forward", says Kodari.
-- By Stephanie Hanna