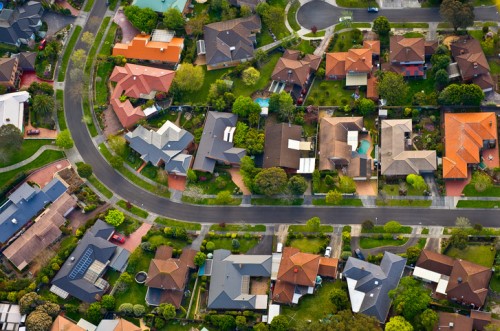 Homes in suburbs with a high concentration of rental properties turn out to be more vulnerable to the catastrophic financial changes which could lead to a price crash.
In a commentary on The New Daily, industry watcher Raymond Gill said when a property market is saturated with unit rentals, they are more likely to suffer from a price downturn when the economy worsens.
"At those times, owners and investors are more likely to dump their property on the market at the same time," Gill noted.
Also Read:
Housing boom set to fade as price growth eases
Citing information sourced from the Australian Bureau of Statistics, Gill said most of these vulnerable suburbs are in city-centres or inner-city locations.
At the top of the list is Bowen Hills in inner Brisbane, where over three in four of the housing stock is rented. Carlton in Victoria ranked next, with 72% of homes are rented. Five suburbs in New South Wales are amongst those on the list, with proportions ranging from 66% to 72%.
"Anyone considering investing in Australian property should look at the number of unit rentals in a suburb as a gauge of how their property value might be impacted when times get tough,' Gill stressed.
While no one can predict when a financial crisis will happen, these vulnerable suburbs may face risks brought about by the changes in negative gearing.
"And negative gearing laws don't even have to change; if there's a sentiment that negative gearing might change, that might be enough for the market to 'correct itself'.' Gill said, "Basically, that's a polite way of saying that investors might start selling their rental properties if they think those tax breaks might be threatened."