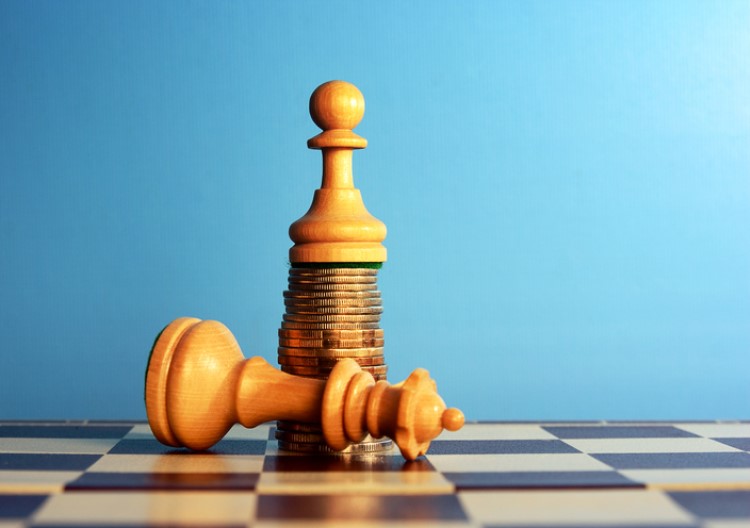 The Australian Competition and Consumer Commission (ACCC) has raised concerns about the competition amongst banks and lenders.
While it was earlier reported that the ACCC is planning another banking probe, ACCC chair Rod Sims said it will be up to Treasurer Josh Frydenberg to decide whether to push for another inquiry on the financial sector.
"We don't think there is strong competition in retail banking. Even though we have got some quite big players outside of the big four, it's not clear any of them are really displacing any of the big four or making serious inroads," Sims told a parliamentary committee in Canberra.
However, he said he will be in touch with Frydenberg to discuss the necessary steps and the scope of the next regular inquiry into the sector.
"If a request is made, the government will consider it in the usual manner," Frydenberg said in response.
Sims said the mortgage pricing being employed by big banks put existing borrowers at a disadvantage. He said these customers suffer from a "loyalty tax" in which they pay higher home-loan interest rates than those being offered to new customers.
Also read: Competition likely to heat up as more lenders follow the rate-cut tide
Customer Owned Banking Association (COBA) welcomed a possible investigation into lender competition, adding that this will be encouraging for credit unions, building societies and mutual banks, which have been leading the charge for a more competitive retail banking market.
"The enduring solution to concerns about the banking market is action to promote competition. We don't have sustainable banking competition at the moment. A lack of competition can contribute to inappropriate conduct by firms, and insufficient choice, limited access and poor-quality products for consumers," COBA CEO Michael Lawrence said in a statement.
However, some members of the parliament questioned the necessity of another inquiry. Chairman of the House of Representatives economics committee Tim Wilson said ACCC must make a "compelling case" for another probe to push through. Wilson said the government still needs to balance regulation "against ensuring consumers and small business could access credit."
Also read: Shock mortgage changes out of Royal Commission
"Off the back of the royal commission, a clear risk is the potentially burdensome impact of regulation designed for the big four but hitting small-bank competitiveness," he told The Australian.
Australian Banking Association chief executive Anna Bligh said the possible inquiry could be ill-timed, given that the industry is focussing on implementing the recommendations of the royal commission. Furthermore, preparations are underway for the launch of open banking next year.
"Open banking, set to begin for the four major banks early next year, delivers more choice for customers looking for the best deal possible from their bank," she told The Australian Financial Review.