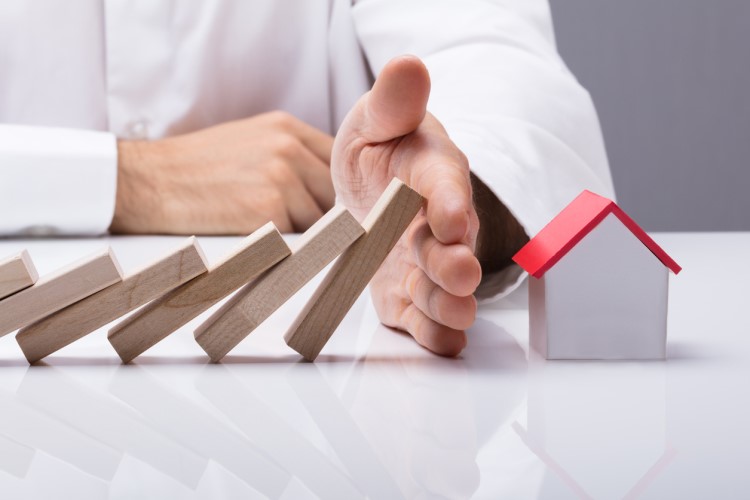 One of the culprits of the current housing market downturn is the tighter lending policies being rolled out by banks, which were quite lax in their loaning to borrowers during the recent property boom.
While the odds of the current downturn turning into a full-blown crash are still slim, many industry watchers fear that risks might escalate as banks further tighten their rules and force borrowers to switch to principal and interest mortgage repayments.
Citing a recent study by RiskWise Property, Business Insider Australia said a credit crunch would result in an increase in mortgage delinquency rates, which would cause more forced sales that would drag prices even lower. However, RiskWise Property CEO Doron Peleg said major east coast markets would be able to withstand something like this
"There could be some small pockets of increased supply and reduced profits, but overall there won't be a tsunami of forced sales. There is only a very small proportion of people who bought very recently, experienced price reduction and are struggling with mortgage repayments who are potentially at risk," Peleg told Business Insider.
Peleg also explained that while mortgage delinquencies often give borrowers no choice but to sell, this is not universal in all housing markets in Australia.
To illustrate his point, Peleg cited historical data from 2015 which showed the capital growth of house prices in high default areas across all states and territories.
"Our research shows that a large number of postcodes in NSW and Victoria which had high default rates also had strong capital gains. This means the risk of forced sales and the inability to refinance is much lower," he said.
Sydney and Melbourne are also helped by their robust job markets, which see households secure more stable incomes.
The same cannot be said in Queensland and Western Australia, which has experienced a skyrocketing number of delinquencies and dwindling prices over recent years.
"This left many owners exposed to significant equity risk as well as cash-flow risk due to very low rental incomes and very high vacancy rates — a major factor in mortgage stress and defaults," he said.
With this, Peleg stressed that there is no blanket approach when determining the impact of delinquencies.