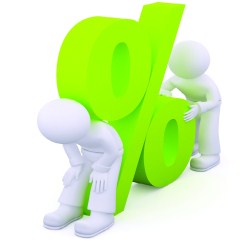 The Reserve Bank has decided to keep the official rate at 4.75% and this means one thing for us at home: another month's breathing space for borrowers.
With its decision to keep official interest rates on hold, Your Money Magazine provides you with a tips list, where we translate this news for investors.
Tips for savers:
1. Don't be alarmed as current deposit rates are likely to stay strong no matter what happens to interest rates over the short term. That's because second-tier banks are keeping the pressure up on the big four by offering attractive rates on online accounts, term deposits and high-interest savings accounts.
2. Keep shopping around for the best rates on offer and don't be afraid to switch banks for a better return on your cash.
Tips for investors:
1. Keep your eye on inflation: the RBA says it's worried about inflation and that could force rates up, so make sure you inflation-proof your portfolio now rather than later.
2. Don't overlook real estate bargains: if you've got a good credit profile, strike while rates stay low and house prices are gloomy. There are bargains to be had all over the country. See the current edition of Your Money Magazine at newsstands to read up on how to take advantage of the current weak property market, as well as our full list on Australia's property hotspots.
Interest rates have now been on hold for the past 9 months and Reserve Bank governor Glenn Stevens said that Australia is in the most stable period for interest rates in the past five years.
The decision to leave rates on hold did not come as a surprise to financial markets, with economists expecting rates to remain steady.
Most analysts predicted that ongoing sovereign debt issues in the US and Europe, combined with unrelenting weak economic data across most sectors of the Australian economy, would steady the RBA's hand, at least for another few months. The next rate announcement will be in November.