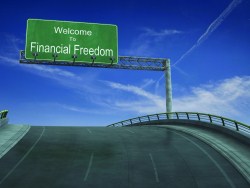 Taking control of your superannuation isn't easy. It can also be very daunting thinking about how much money you will need for your retirement. Luckily though the superfund annual reports are due out soon, and now is the perfect time to take a closer look at both your nest egg preparations and if your super fund is performing well.
There isn't a one-size-fits-all approach when preparing for retirement and Your Money Magazine looks at the various steps you can take according to where you're at in life.
Young and Single

There are probably much more important financial constraints on your mind than preparing for your retirement! And any extra cash you may have is likely to be directed at travel, car payments or perhaps a house deposit. However there are some small things you can do to ensure you've got all your bases covered, even if they do seem far away.
You have probably stuck with the first or second super fund you were allocated during your teen employment. However, just because you've got a fund, doesn't mean it's the best one. Remember that it's your money tied up in super, so if you can make more without any effort- that's worth it right?
Try to stick to one superannuation fund. If you've already accumulated one or a few others, it's well worth consolidating them into the right fund for you.
Spend (even just a little) time considering your investment strategy. A financial planner can assist you with this.
Families with young children

Despite the countless expenses coming your way, time flies and your young ones will be grown up before you know it. You've got car and mortgage payments coming in and although you may consider your super from time to time, it's possible you haven't really sat down and looked at all your options.
However, even if you have the kind of fund that appears to be working well, consider:

A general rule of thumb is that to live comfortably in retirement, look to receive at least 75% of your full-time working income. Seek advice when deciding exactly how much you will need in retirement.
Locate all your superannuation accounts and consolidate them into one really well performing fund.
Update your investment strategy and decide on your long term goals.
Whenever possible make extra contributions to your super, such as from your tax refunds.
Consider government co-contribution options.
Families with grown children

If your children have grown up, and you've made a significant dent in your mortgage, now is the time to be getting serious about your superannuation outlook.
Ramp up your super payments, and consider your overall retirement outlook. What mistakes have you made along the way that you need to fix before retirement?
Make additional contributions whenever possible, and discuss your overall retirement outlook with your partner.
Invest time into improving your superannuation strategies
Couples with an empty nest

Your children are all grown up, and you're on the cusp of retirement. Do you have enough super to realise your dreams? Before you retire, it's essential you consider your savings and make any last minute contributions.
Make additional contributions from your tax returns
Seek financial advice and look closely at whether you have enough savings to retire comfortably. If you are unsure, your advisor may be able to assist you with strategies to boost your savings
Make a timeline and decide on what age you will be when you retire. You may decide to work part-time before you go into full retirement.
Number #1 Tip to Remember:

Superannuation is a complex business, and financial advisors can assist you with personalised guidance on how to get the most out of your superannuation. It's worth the investment of time to retire comfortably and securely.


-Stephanie Zillman