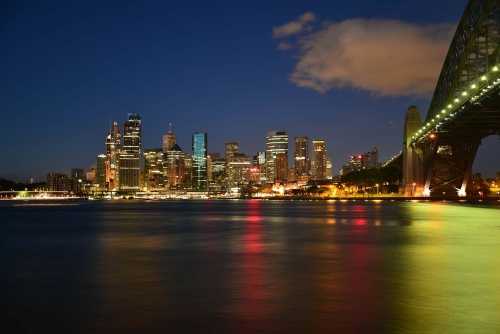 When it comes to real estate, Australia clearly has a split personality disorder, with prices in Sydney and Melbourne on the decline and prices rising or remaining flat in other capitals.
A report released last week by CoreLogic found that home prices had dropped in Sydney, Melbourne, Perth, and Darwin in December. In contrast, prices rose in Adelaide, and remained flat in Hobart, Canberra, and Brisbane.
Even though one month isn't long enough to accurately assess property price movements, CoreLogic's quarterly data makes it clear that fault lines are emerging in Sydney and Melbourne, which have undergone transformative booms in recent years.
While investors and homeowners in Sydney and Melbourne won't be too pleased at the latest developments, their pain will mean gain for those in other capitals, particularly Adelaide and Hobart, where home prices are rising.
With nearly half of the country's population living in Sydney and Melbourne, it's understandable why much of the Australian Prudential Regulation Authority's (APRA) regulatory decisions are determined by developments in these two cities.
Over the last few years, banks have aggressively lifted interest rates for those taking out investment and interest-only loans, with the intention of containing demand and complying with APRA's caps. Little thought was given to the potential impact of these decisions on Perth, where investors have suffered years of sinking property prices, or Adelaide, where investors have seen the market stagnate.
The federal government's broad approach to the housing market clearly hurt many owners, buyers, and investors in areas where prices weren't booming; however, this broad approach is now likely to benefit them.
If Sydney and Melbourne experience a prolonged downturn, banks are less likely to introduce sharp interest rate rises that would worsen the slump. Similarly, governments won't crack down hard on property if the country's two largest cities experience a major slowdown.
Property investors are already targeting Hobart, which many analysts say is poised to experience immense growth, and are looking at Adelaide and parts of Queensland for future growth.