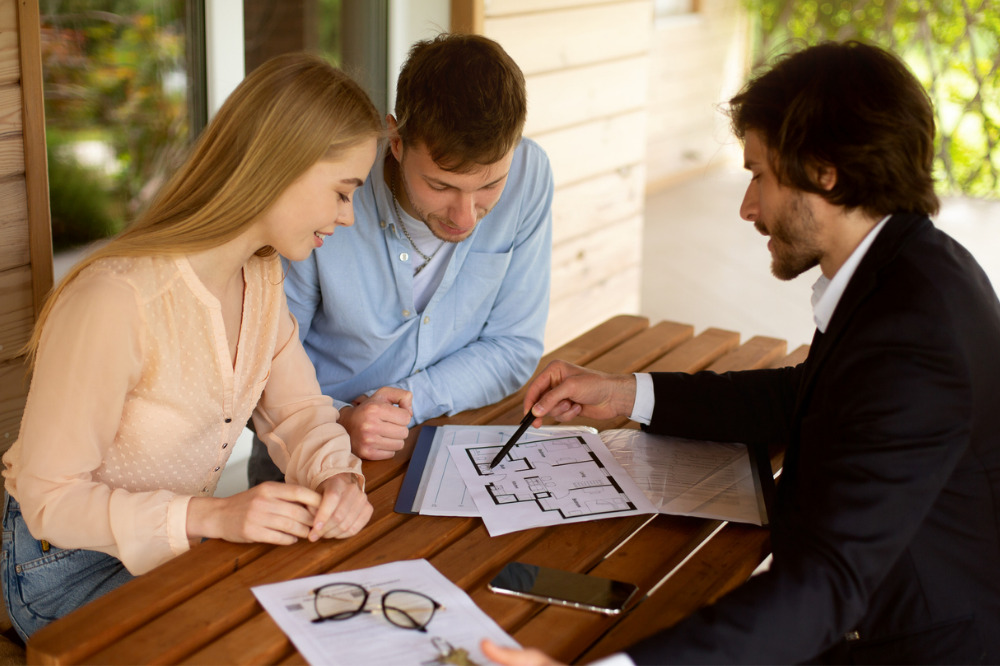 There are two ways that you can go about the home-buying process. If you are confident enough about your knowledge of the housing market, then you can afford to take on the process on your own. But if you are a first timer who is still learning the ropes, then enlisting the help of a buyer's agent may be a better option.
But what is a buyer's agent and what services do they offer? How much will it cost you to hire one? Let's take a closer look.
What is a buyer's agent?
The Real Estate Buyer's Agents Association of Australia (REBAA) describes buyer's agents, sometimes called buyer's advocates, as licensed professionals who work for homebuyers, "acting on their behalf to search, evaluate, and negotiate a property purchase." They also aim to ensure that homebuyers are "fully informed as possible and that they don't overpay."
A buyer's agent is different from a real estate agent, who acts primarily for property owners in the sale of their homes.
According to REBAA, a buyer's agent can offer either partial or full services. The latter means they will manage the entire process for you. If you choose to avail of the full suite of services, you can expect your agent to handle the following:
Performing "wish list" analysis to understand your requirements to determine your "needs" versus "wants"
Searching available listings
Inspecting and shortlisting suitable properties
Evaluating recent sales data and providing a written appraisal
Overseeing and arranging due diligence such as building inspections, pest, survey, and engineering reports
Negotiating the property purchase price and terms
Overseeing the contracts and exchange
Pre-settlement inspections
Settlement
Asset/property management/leasing
How much will hiring a buyer's agent cost you?
A buyer's agent may charge a fixed fee or a percentage of the property's purchase price. There is no industry standard on how agents charge their clients, so it is up to the buyer to negotiate the price with their agents.
A fixed fee can start at $2,000 and exceed $15,000, depending on the property's value and type of services given. Some agents use a two-tier method for charging clients, often consisting of:
A retainer or initial fee starting at $1,000, depending on the property's value and payable when you sign up with them. This fee is meant to cover their costs in case you decide not to proceed with the purchase.
A commission based on the property's value and payable upon the completion of the transaction. The standard rate ranges from 1% to 3% and is inclusive of goods and services tax (GST).
Why should your hire a buyer's agent?
There are many potential benefits of hiring a buyer's agent. For first-time and inexperienced home buyers, choosing the right agent can reduce some of the stress in the home-buying process. Here are the things a buyer's agent can do to make the process easier, according to REBAA.
Interpreting sales jargon
Accessing local knowledge if you are relocating or purchasing in a new area
Removing the emotion in the process to ensure you do not make an impulsive purchase
Accessing more properties, including off-market (silent listings) unlisted or pre-market listings before they are advertised
Saving you money by securing the property quickly and at a lower price
Freeing up time that would have otherwise spent searching the internet, calling agents, and inspecting open homes
What should you look for in a buyer's agent?
When picking the right buyer's agent, it pays to practice due diligence. A good agent should have the right mix of industry experience, knowledge, and contacts. The REBAA has prepared a list of questions to help you screen a potential agent.
How long have you been a buyer's agent?
What are your qualifications as a buyer's agent?
What are your most recent purchases?
What experience do you have in the area I'm searching in?
Can you provide recent testimonials or references?
Do you own a property yourself?
Do you have the contacts to find the property that best suits my needs?
Are you an accredited member of REBAA or other relevant industry association?
In today's competitive housing market, having a good buyer's agent can play a crucial role in helping you find your dream home or investment property at the best possible price. So, take time to thoroughly screen potential candidates. The right buyer's agent should have the right mix of industry experience and interpersonal skills, making your home-buying journey a pleasant and memorable one.